THE MINI-COMPANY PROGRAMME CELEBRATES ITS 20TH ANNIVERSARY!

On 4th of June 2021, this year's finalists will participate in the 20th edition of the Mini-Companies programme.
To mark this important milestone, we chose to nominate 20 finalist teams out of more than 100 projects! In addition to the great final on the 4th of June, each finalist team will be able to present themselves at a digital fair, which will take place from the 31st of May to the 4th of June 2021.
The Mini-Companies programme is aimed at secondary school students (16 – 19 years of age) who, over the course of a school year, set up and run a business. Hereby, students learn how to develop a product or service and how to market it. They go through all the stages of business management, discover different professions and company departments, and, most importantly, learn to take responsibility and adapt according to changing circumstances and needs of their business. While working independently is encouraged, the students are tutored by a teacher and a coach from the business world.
---
The Digital Fair and the Public Choice Award
The 20th Mini-Companies final concludes a year of commitment and investment. This year, more than 800 secondary school students participated at the programme and more than 100 projects were submitted. This is a record number of participants, all of which had the opportunity to gain their first entrepreneurial experience.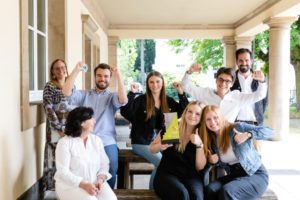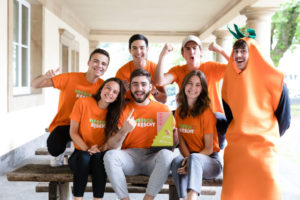 The Digital Fair and the Public Choice Award
From Monday, 31st of May until Friday, 4th of June, you will be able to discover this year's Top-20 Mini-Companies on our digital fair. Join us online and support your favourite team by voting for the Public Choice Award. This will also be your opportunity to win a prize yourself! One lucky voter will be selected at random and will gain a voucher to use on the Letzshop.lu platform.
On the 2nd of June, from 5pm to 7pm, you will also have the opportunity to meet the finalists directly by joining them online at their digital booths. Join us and discover the real people behind this year's great projects.
This year's finale and the award ceremony

This year's great final, concluding the 20th edition of the Mini-Companies programme, will take place on 4th of June 2021. The pre-selected Top-20 Mini-Companies will present their projects to a jury of 12 professionals, representing the private and public sectors as well as educational institutions.
The final (all presentations and the award ceremony) will be livestreamed on our website and you will be able to support your favourite Mini-Company by voting for the Public Choice Award!
Timetable: 
12:00 Presentations of the 20 finalist teams
15:15 End of presentations
17:00 Award ceremony
18:30 Closing, end of ceremony
---
Stéphanie Damgé, Director at Jonk Entrepreneueren Luxembourg asbl
«What I like, or what motivates me the most, is to see these young people grow during their participation in the Mini-Companies programme. The students have to take decisions, solve problems, and manage their project while also dealing with unforeseen events and challenges that come their way. Seeing these young people flourishing is the greatest validation of our mission.  
But this positive impact flows both ways indeed. While the students grow as entrepreneurs, they inspire their teachers, their coaches and the public with their values, ideas and convictions. This exchange is very refreshing and rewarding, encouraging us adults, to see things differently and to be stimulated by these new generations. »
---
THE FINALIST TEAMS
Bleif Gesond (Lycée technique de Lallange): Our Memory game is aimed at children over the age of four and their parents but also at teachers who can bring the game into their classrooms and anyone else who simply wants to enjoy some quality-time with their loved ones.
Carry-Aid (Ecole Privée Fieldgen): Our aim is to make everyday life easier for shoppers. With our "Carry-Aid" product, we do not only help those who carry shopping bags but also those who carry heavy handbags.
 Case-it (Lycée Technique de Bonnevoie): Our aim is to help people adapt their day-to-day lives to the COVID-19 health crisis in an environmentally friendly way. In collaboration with Luxembourgish associations, we have created a small hygienic storage bag for masks.
DéjàVu (Lycée Robert Schuman): DéjàVu is our vision of a local online shop for vintage and second-hand clothing here in Luxembourg and our main goal is to offer a sustainable, yet stylish, alternative to fast fashion and extend clothing articles' life span.
.
Delli'cious (Atert-Lycée Réiden): Production and marketing of artisanal syrups.
Easy Garden (Lycée technique Agricole): The business project of our Mini-Company is to sell raised beds made of wood and corten steel. The raised beds come in a variety of sizes and our clients can request that they be filled by us.
Ekomfort (Lycée Aline Mayrisch): Our project is to design and produce beanbags from recycled materials.
FaceIT (Lycée de Garçons): We sell kits containing all the components you need to mix your own fresh face mask at home. Our kits are 100% natural and eco-friendly.
Fléi op d'Bléi (Lycée technique Agricole): Our Mini-Company "Fléi op d'Bléi" helps to protect bees and other insects by planting a mixture of flowers and flowering plants at six different locations across Luxembourg. You can support us by becoming an official sponsor of these fields.
Kierperléift (Lycée Michel Lucius): We offer certified 100% natural cosmetic products made from locally-sourced material.
LetzGift (Lycée Robert Schuman): Our business idea transforms gift giving into a special, time-saving and straight-forward experience, both for the recipient and the gift giver. The gifts are made of sustainable products and can be customised.
LetzSmile (Lycée de Garçons): The Mini-Company « LetzSmile » sells a locally-sourced and eco-friendly toothpaste. The toothpaste does not contain any plastic and is produced with natural products. Buy local and support a zero-waste future.
Party Dësch (Lycée classique d'Echternach): Party Dësch produces multi-functional tablecloths for various fun and board games.
Plousbelles (Lycée classique de Diekirch): The Mini-Company PLOUSBELLES commercialises stickers for different waste bins. The stickers come in two sizes (A3 and A4) and five designs: organic waste, glass, paper, PET bottles, and residual waste. The designs are painted by Carlo Schneider.
REVIVAL Waste Saviours (Ecole Privée Marie-Consolatrice):  Revial – Waste Saviours is a Mini-Company dedicated to reducing food waste. It recovers unsold fruit and vegetables from supermarkets and transforms these into jams, crisps, cereal bars or candied fruit.
SPrint (Lycée technique du Centre): SPrint is a mini-company consisting of eight students, dedicated to finding solutions for today's problems through the use of 3D printing. We offer a COVID-19 kit containing a sanitary mask strap extender, an anti-fog nose clip and a door-opener. All objects are printed with a 3D printer by the students.
Staycation (Lycée technique de Bonnevoie): Are you fed up about not being able to go on a holiday due to the pandemic? So let the holidays come to you! Our Mini-Company Staycation offers you a variety of holiday boxes from different countries and cultures.
Stayfit (Ecole de Commerce et de Gestion): ): Our Mini-Company "StayFit" sells a booklet including a training and nutrition plan developed in collaboration with a dietician.
STRUGGIRLS (Lycée du Nord): The main goal of our Mini-Company is to install period product dispensers in high schools, companies and public toilets. As menstruation is still a rather taboo subject in society, we decided to educate the public that menstruation is a natural phenomenon and it should be accepted as such.
VETOLUX (Lycée Robert Schuman): We are a group of four students of the Lycée Robert-Schuman. Our Mini-Company's goal is to create a website that makes bookings for veterinary appointments easier.
---
The jury members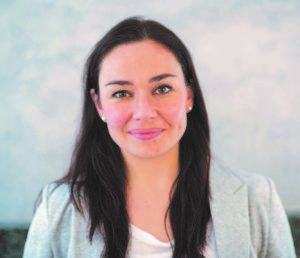 Carole Retter, CEO Moskito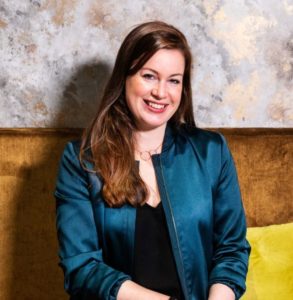 Claudine Bettendroffer, Country Leader Silversquare
Edouard Reimen, secondary school teacher at Lycée de Garçons Esch
Jonas Bossau, Client Executive Citi
Joy Sanchis, secondary school teacher at Lycée Technique Ettelbruck
Laurent Decker, Managing Director Baucenter Decker-Ries
Muriel Morbé, CEO House of Training
Philippe Augustin, Head of Commercial Banking Luxembourg BGL BNP Paribas
Stefania Alunni, secondary school teacher at Ecole de Commerce et de Gestion
Tom Faber, Directeur Melin Services Sàrl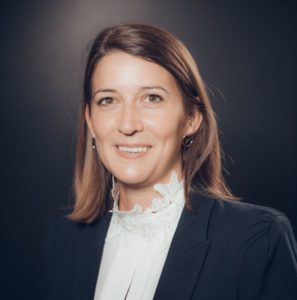 Yannick Majerus, Business Advisor, House of Entrepreneurship
 
Liz Schmitz, seconary school teacher at Lycée Nic Biever
---
The 20th edition's Signature Awards

Product or Service Award by IKO Real Estate Management: This award honours this year's best product or service. It distinguishes the innovative character of the product/service, the originality and quality of the product/service, the degree of complexity, its uniqueness and the fact that it meets a specific need.
---
Financial Management Award by Citi Foundation: This award highlights the Mini-Company with the best financial management. It takes into account the consistency and quality of their accounting records.
---
Business Plan Award by ArcelorMittal: This award recognises the best business plan.
---
Marketing Strategy and Campaign Award by Cactus: The criteria taken into account for this award are product / service pricing policy and strategy, distribution channels, sales and communication, as well as the company's influence on Social Media.
---
Innovation Award by BNY Mellon: This award recognises the team that has demonstrated innovation at all levels of their project (product design, business strategy, finance…)
---

Social Entrepreneurship Award by Ministère du Travail de l'Emploi et de l'Economie sociale et solidaire: This award recognises the project that creates the greatest positive impact on society.
---
Green Entrepreneurship Award by Chambre des Métiers: This award recongnises the Mini-Company which took the greatest care to reduce their project's impact on the environment.
---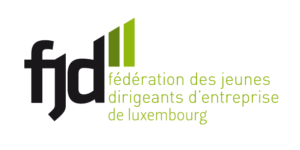 Best Presentation Award by Fédération des jeunes dirigeants d'entreprise (FJD): This prize will be awarded to the best presentation/pitch at the final.
---
Alumni Leadership Award by Jonk Entrepreneuren Luxembourg Alumni: This award recognizes individual students who have demonstrated outstanding initiative and leadership skills during this year's programme.
---
Public Choice Award by POST: This prize is awarded to the team that receives the most likes (public vote) for their pitch in this year's final.
---
The European Final
The JA Europe Company of the Year Competition ("CoYC") is an annual competition at European level, bringing together all the Mini-Companies that won their national competition.
This year, CoYC will take place during the Gen-E festival, Europe's largest entrepreneurship festival, which combines the two major European entrepreneurship competitions – the Company of the Year Competition (CoYC) and the European Enterprise Challenge (EEC) – (Young Enterprise Project in Luxembourg).
Gen-E is a celebration of European student achievements and provides thousands of young entrepreneurs (15 – 30 years of age) with the opportunity to present their cutting-edge business ideas and compete for numerous titles such as the best Company and the best Start-Up of the year. Gen-E 2021 is hosted virtually in Vilnius by JA Lithuania from 29th June to 15th July 2021.
All Mini-Companies programme finalists will have the opportunity to present their company at the CoYC Virtual Fair on the 29th of June, where they will be competing for prestigious awards.
The title for JA Europe Company of the Year 2021 will be announced on the 15th of July 2021.