CLOSING EVENT – ENGINEERING TRAINEE DAYS
Closing event of the 12th edition of the Engineering Trainee Days: Round table discussion on the space industry
The 12th edition of the Engineering Trainee Days (ETD) allowed 107 students to observe and accompany engineers and scientists for two days during their All Saints' holidays. The ETDs are organised by the a.s.b.l. Jonk Entrepreneuren Luxembourg, in collaboration with the Association Ingénieurs et Scientifiques du Luxembourg and the Ministère de l'Éducation nationale, de l'Enfance et de la Jeunesse and took place during the week of 31 October to 4 November 2022. This year, a total of 33 companies and research institutions participated.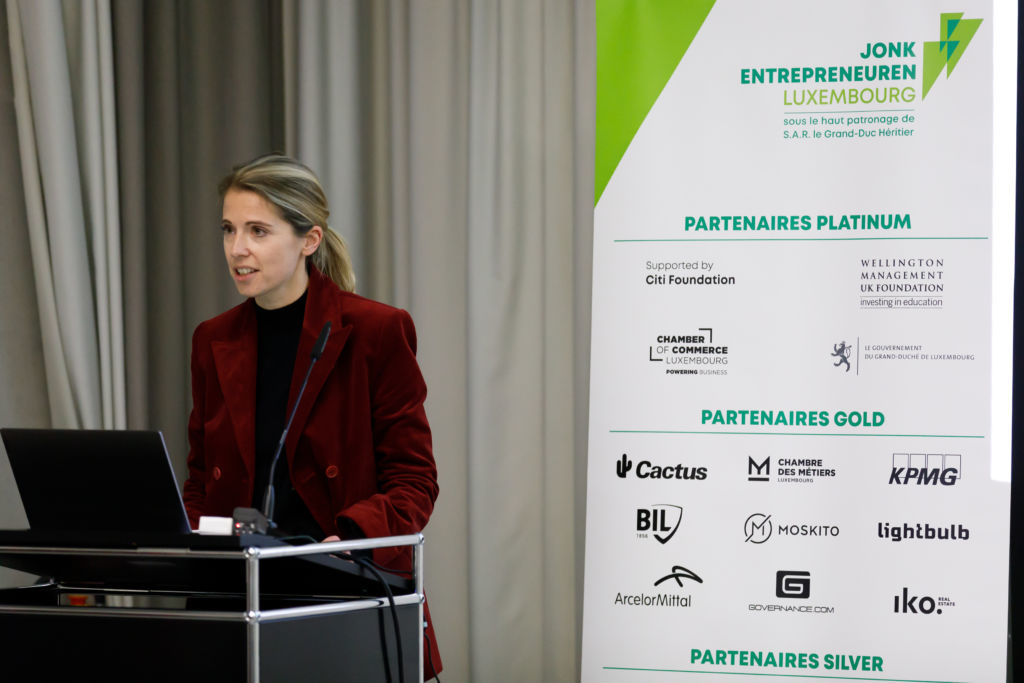 Stéphanie Damgé, Director of Jonk Entrepreneuren Luxembourg, says: "This initiative gives a valuable insight into the professions and career opportunities in the STEM sector, and allows young people to discover different career possibilities in some of Luxembourg's innovative companies and industries. The Engineering Trainee Days also show students how science, technology, computing and engineering can solve real-world issues that benefit society, create innovations and, in some cases, save lives."
The closing event, which took place on 29 November 2022, brought together students, parents, representatives of secondary schools and companies/institutions that have hosted students. This event was an opportunity to (re)establish contacts between participating students and companies, but above all to attend the round table: "How to launch your journey into space (industries)". Ms Chara Lagou, SES Astra S.A., Mr David Macieira, Gradel S.à r.l. Mr Konstantinos Kanavouras, SnT and Mr Mithun Kumar, Redwire Space Europe discussed recent developments in academic and industrial research, as well as their own professional challenges and the particular circumstances of their academic careers that led them to this innovative and exciting sector. Josephine Schmidt and Jules Terrens, two students who participated in the Engineering Trainee Days in 2019, also gave a short testimony on their experience and the impact that their participation in the ETDs had on their academic career. The event concluded with the awarding of certificates to the students followed by the traditional group photo.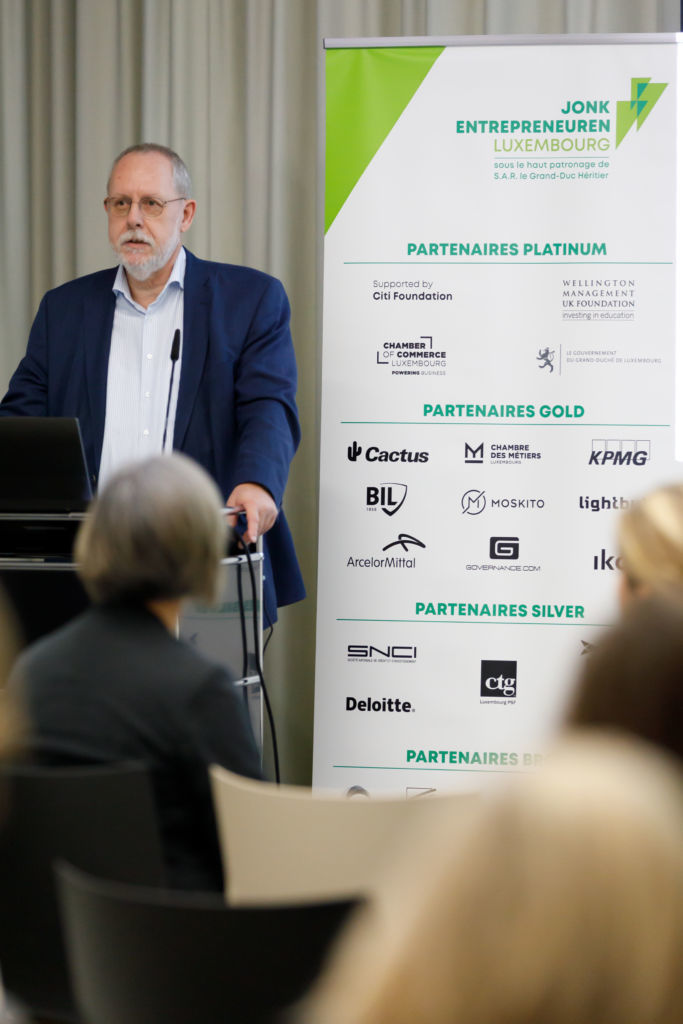 Engineering Trainee Days allow students to :
Explore new professions/companies/industries and gain information on different career and study options;
Gain an understanding of the professional, linguistic and interpersonal requirements of working life;
Observe how a team functions in a professional context;
Discover the challenges that engineers and scientists try to solve, and understand the complexity of their tasks
Understand the importance of collaboration and professional communication;
Familiarise themselves with the requirements necessary to achieve goals and success in their future professional life.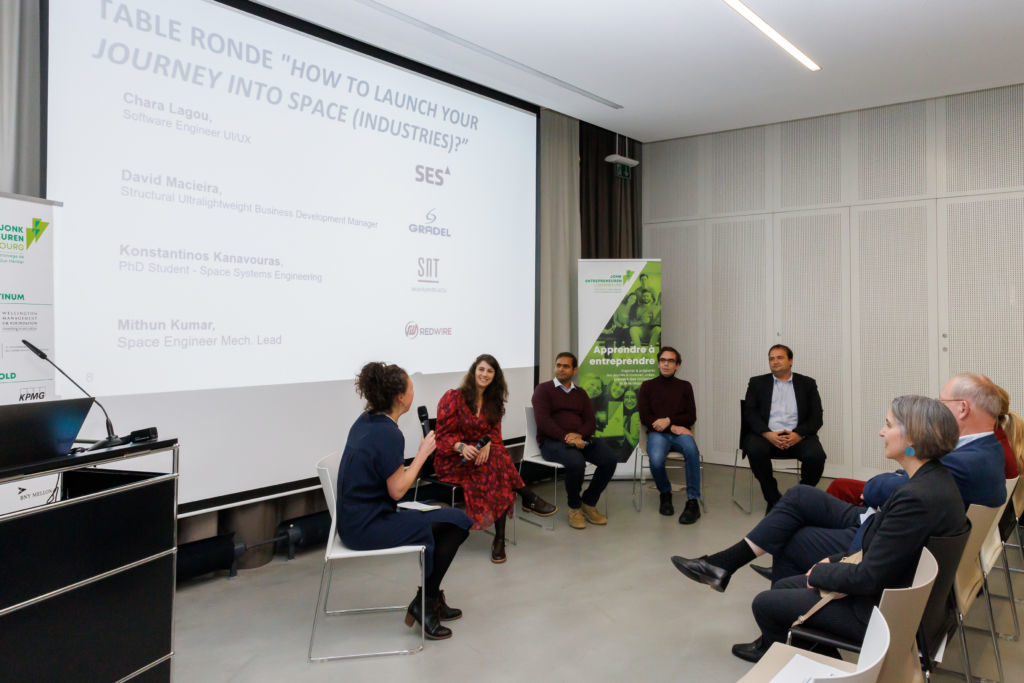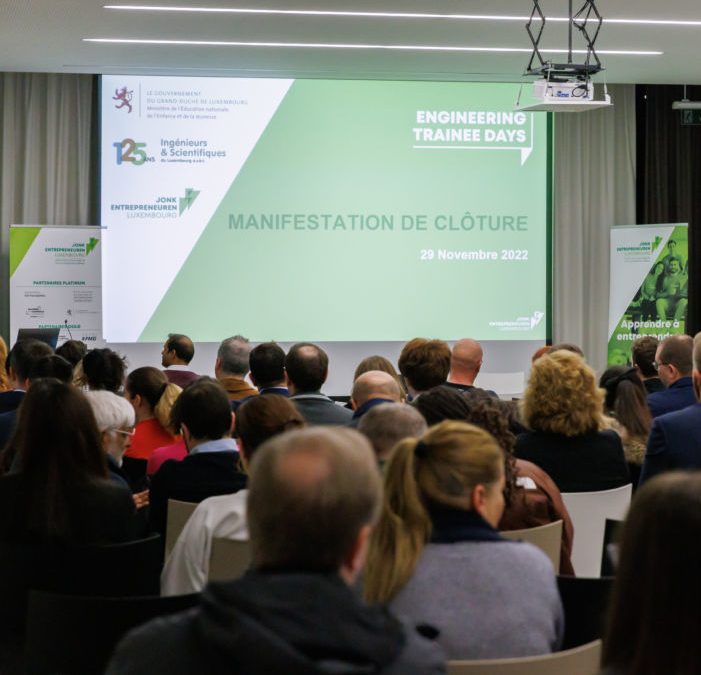 Maia Tanasa who participated in the Engineering Trainee Days at SnT (Universtié du Luxembourg) explains that: "During these two days, I not only discovered what an engineer working in space research does, but I also received a lot of information about the required studies and about the SnT SpaSys (role and vision) research group. This experience was very enriching. I liked the practical part of the internship, when we communicated with a Raspberry Pi, for example, but also the new knowledge I gained about space systems and, in particular, satellites. My tutors helped me a lot to understand the engineering profession and inspired me."
Jonk Entrepreneuren Luxembourg thanks all the participating companies :
ArcelorMittal Luxembourg S.A., Arthur Welter Transport S.à r.l., Astron Buildings S.A., BEST – Ingénieurs-Conseils S.à r.l., CDCL Promotions, Cebi International S.A., CERATIZIT Luxembourg S.à r.l, CFL – Société Nationale des chemins de Fer Luxembourgeois, Circuit Foil Luxembourg, CTG Luxembourg PSF S.A., DuPont de Nemours (Luxembourg) S.à r.l, GEOLUX 3.14 S.A., GRADEL S.à r.l, HITEC Luxembourg S.A., INCA Ingénieurs Conseils Associés S.à r.l., Karp-Kneip Constructions S.A., LOSCH Luxembourg, L.S.C. Engineering Group S.A., Luxair S.A., Luxembourg Air Rescue a.s.b.l.,  Luxlait Association Agricole, Moutarderie de Luxembourg S.à r.l., Paul Wurth S.A., Redwire Space Europe, RINNEN Constructions générales S.à r.l., Schroeder & Associés S.A., SES Astra S.A., SIDOR, SNT- Interdisciplinary Centre for Security, Reliability and Trust (360Lab, Automation & Robotics Research Group & SpaSys), Université du Luxembourg (Luxembourg Centre for Systems Biomedicine), YOTAKO S.A.