Innovation Camp avec KPMG Luxembourg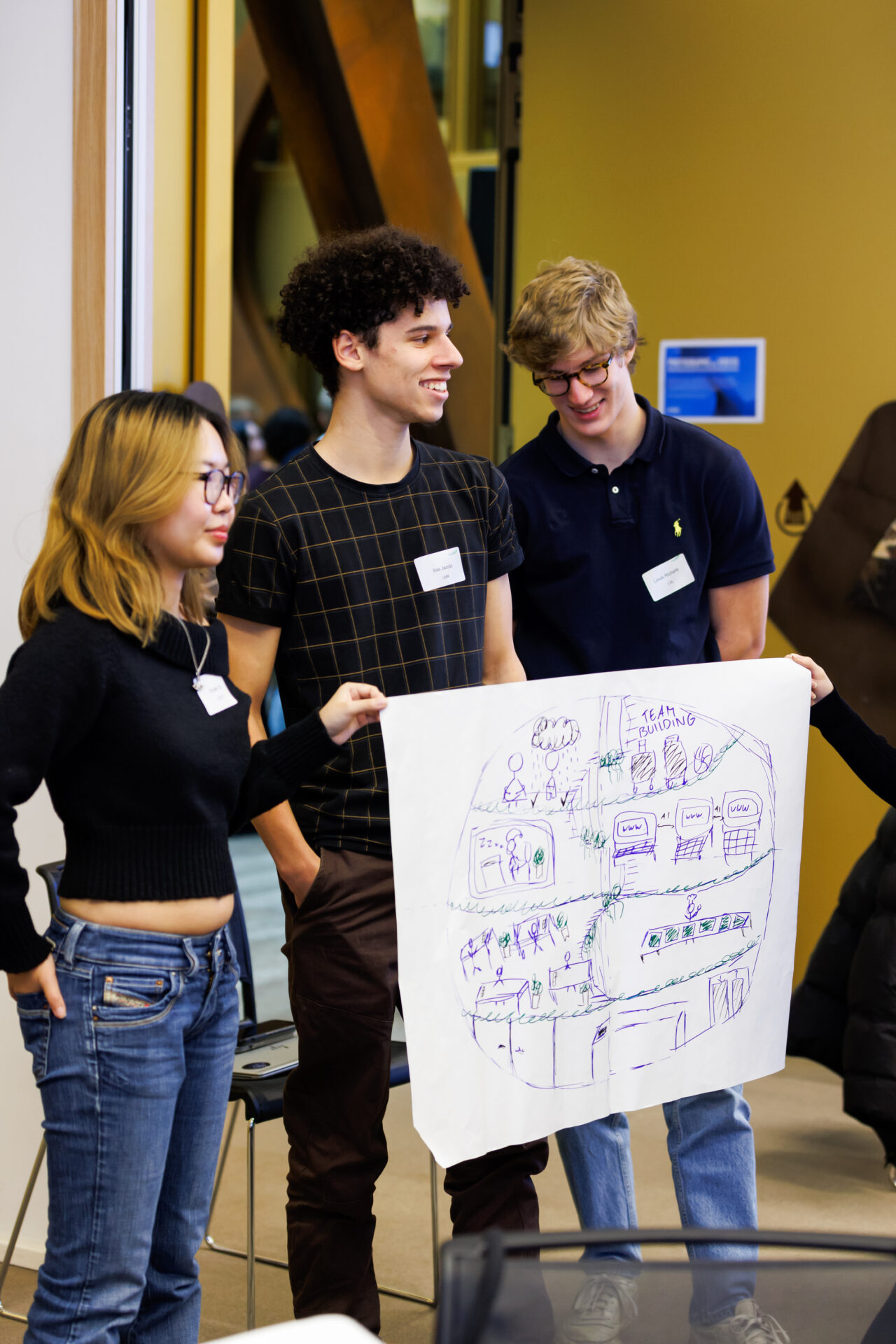 What will our future workplace look like? This is the "Business Challenge" presented by KPMG Luxembourg to 60 high school students at the 25th Innovation Camp.
Twice a year, Jonk Entrepreneuren Luxembourg organises its Innovation Camp, during which high-school students aged between 16 and 19 have the opportunity to seek a creative, sustainable and innovative solution to a "Business Challenge" submitted by a company.
The 25th Innovation Camp took place at KPMG Luxembourg headquarters on November 6. A total of 60 students from 12 different high schools took part in the event.
Divided into mixed teams, the participants discovered the challenge the same day and had a day to come up with their solutions. For this edition, KPMG Luxembourg asked students to consider the following question:
« How do you envision the future of your workplace? »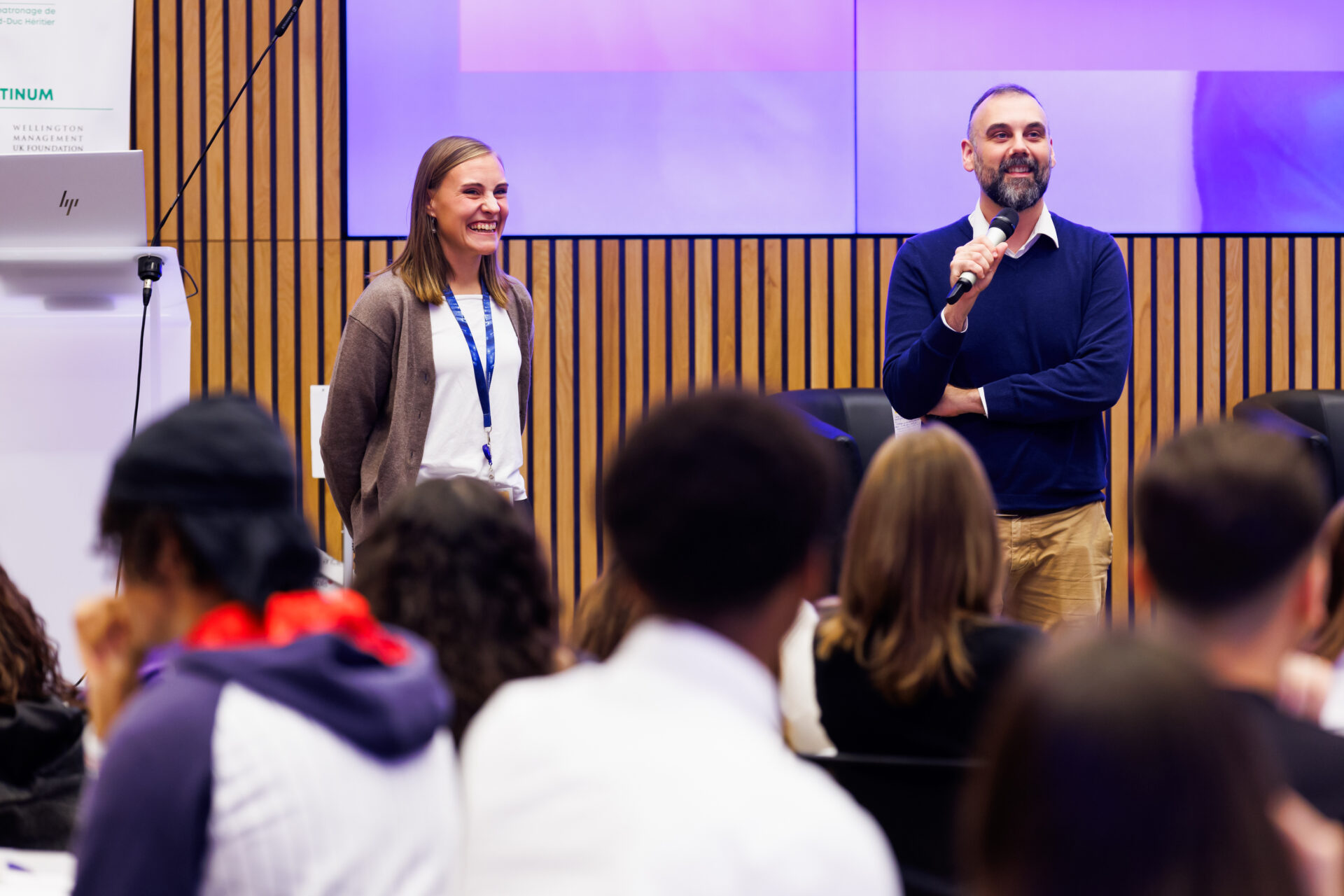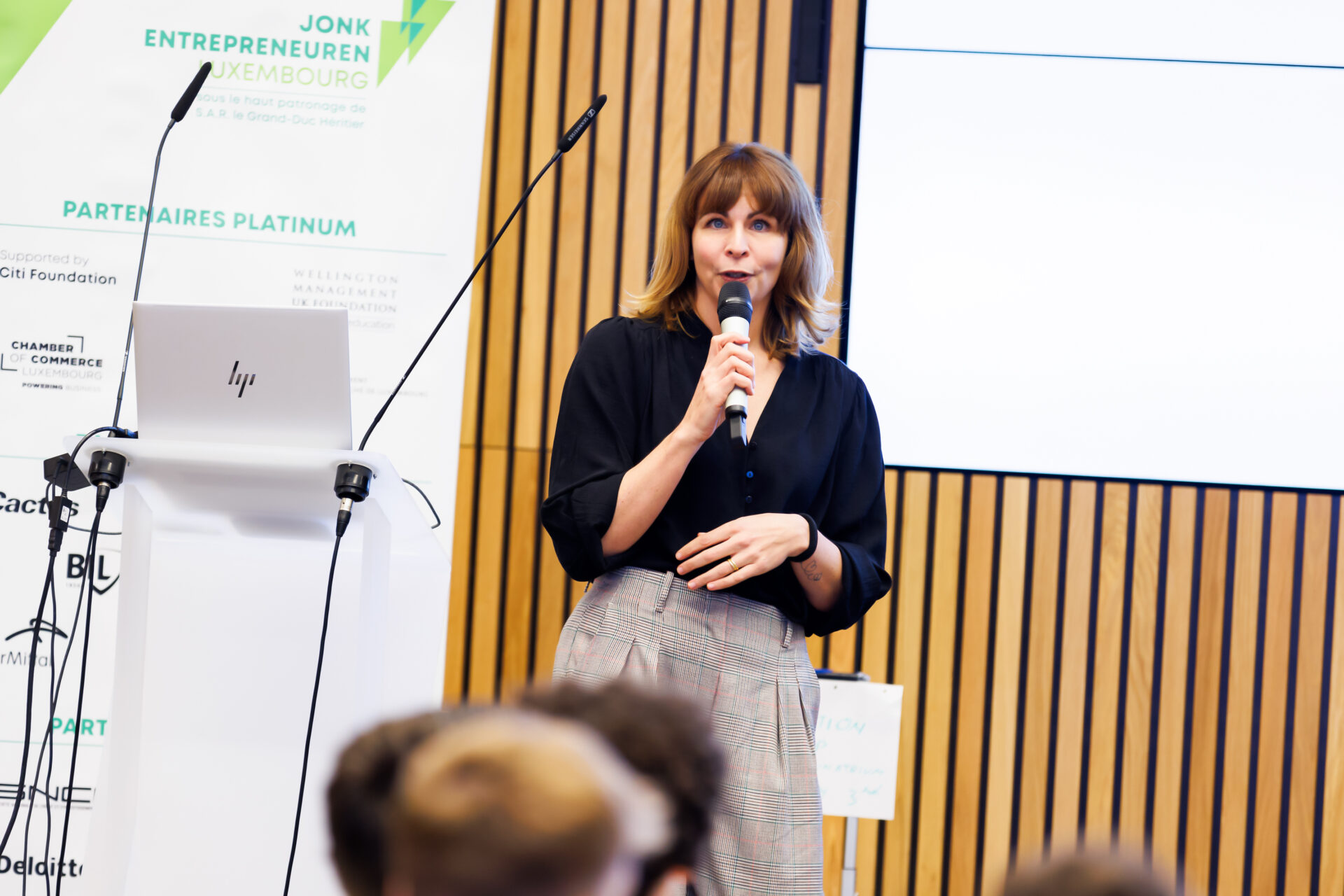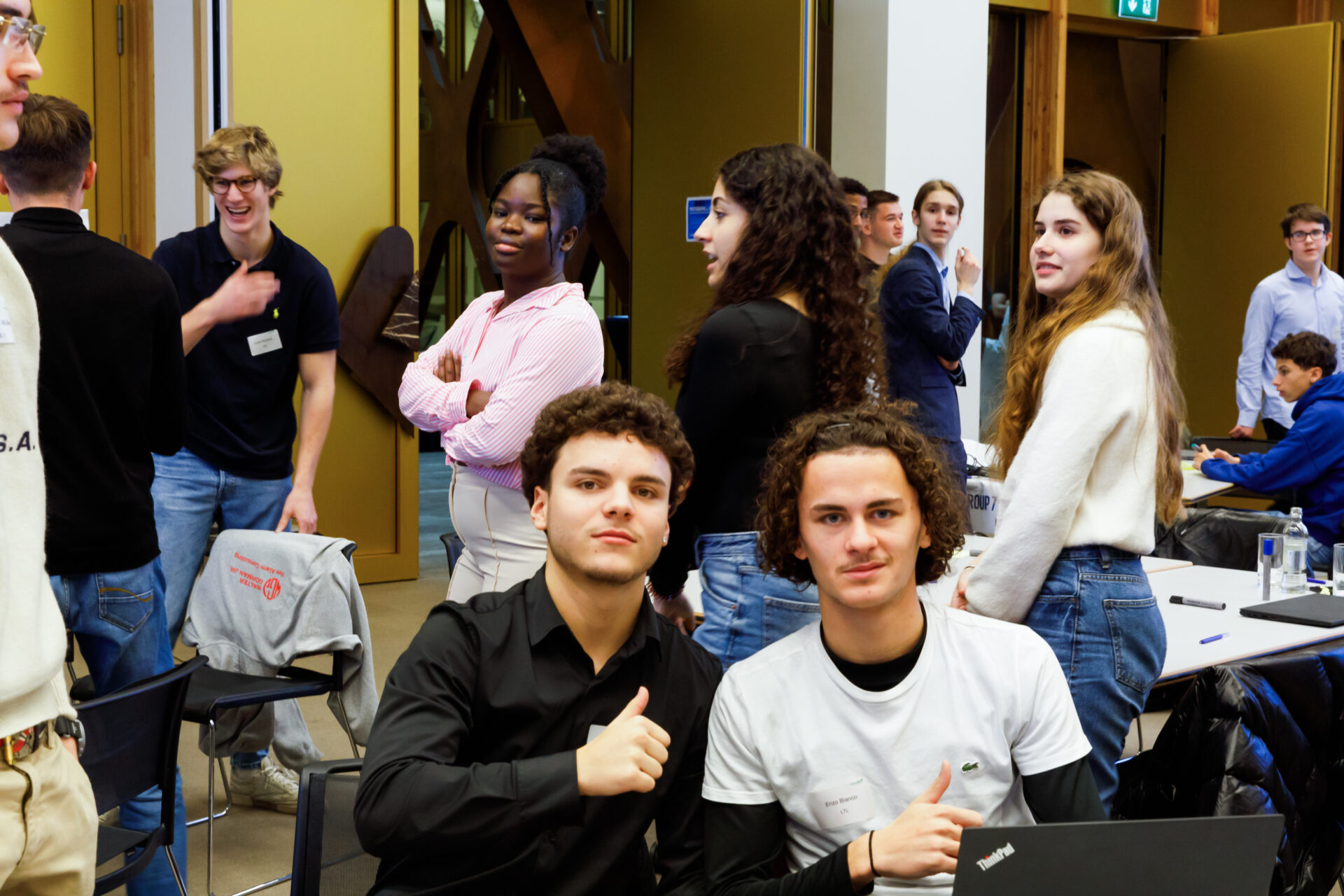 Expert guidance throughout the day
To help them design their project, the students were able to count on the support of several KPMG Luxembourg employees, who were happy to share their knowledge and experience:
     Anne Loesch – Senior Adviser
     Ekaterina Grigoreva – Assistant Manager ESG Team
     Guilhem Davezac – Senior Adviser
     Katrin Elsen – Employee Engagement Specialist
     Kristin Golumbeck – Employee Engagement Specialist
     Nicolas Palau – People Transformation Project leader
     Stéphanie Vanryssel – Project Designer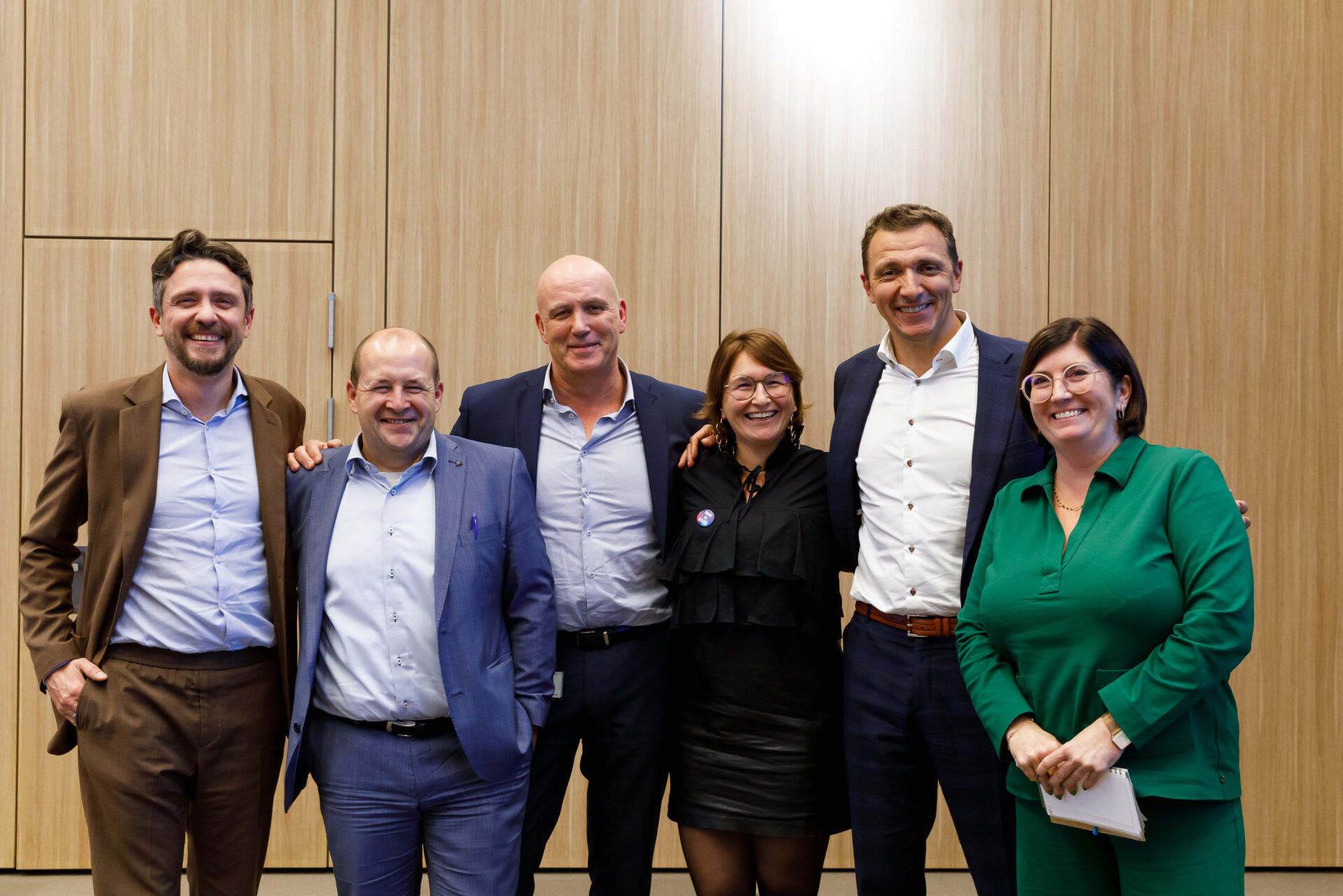 Meet the jury
At the end of the day, the 10 teams each presented their project to the general public and tried to convince the members of the jury:
     David Capocci – Managing Partner
     Patrick Wies – Advisory Partner & President Jonk Entrepreneuren Luxembourg
     Françoise Renard – Audit Partner and Head of Corporate Citizenship
     Filip Vukovic – Transfer Pricing Partner and Head of Inclusion, Diversity & Equity
     Géraldine Hassler – Head of People and Culture
     Karl Chisman – Head of Facilities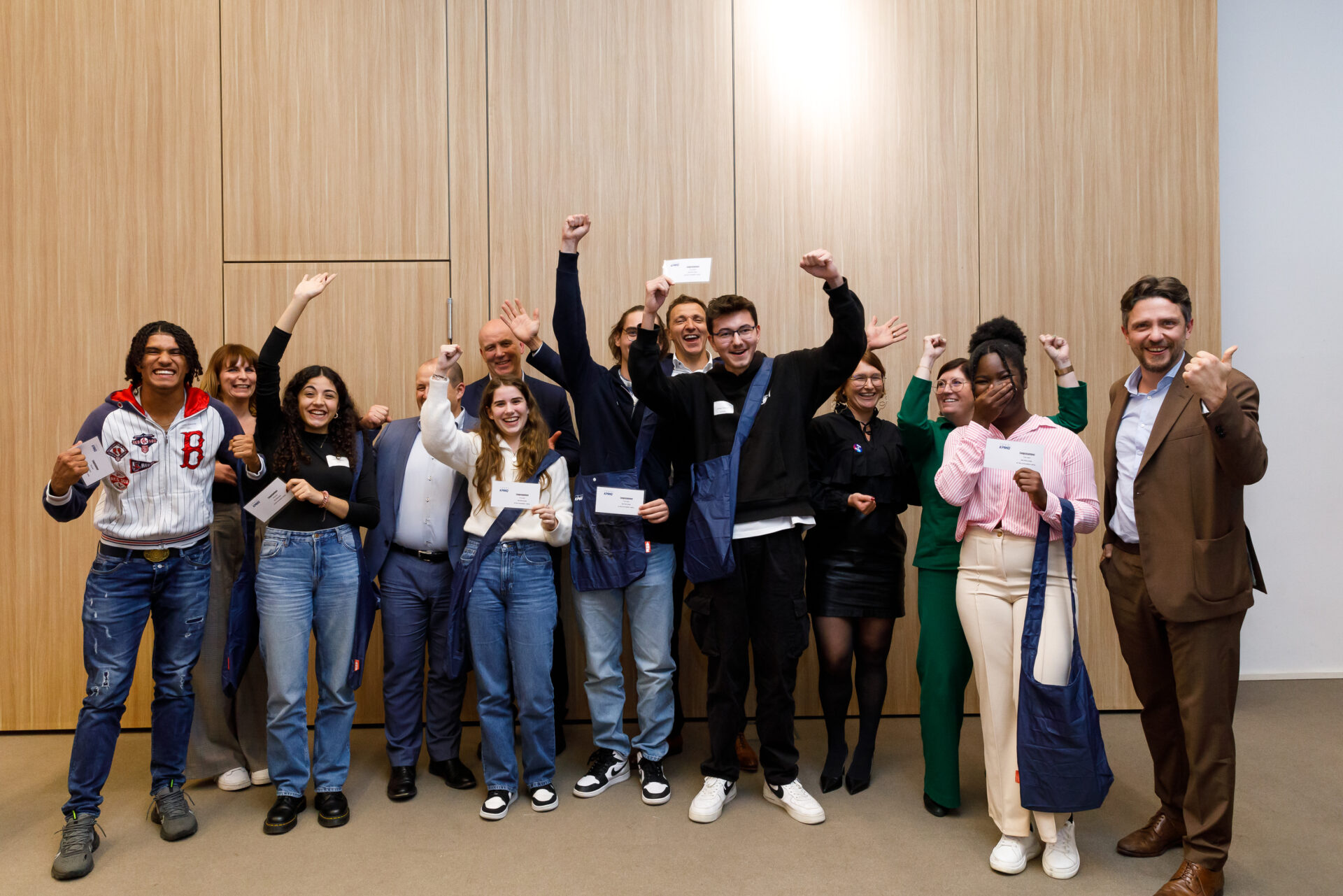 And the winner is…
Amazed by the creativity and solutions proposed by the participants, the jury finally singled out 3 teams for the podium:
First prize went to the Futur Workplace team, comprising Gabriel Bozonca (Ecole Internationale Differdange et Esch-sur-Alzette), Julie Cavaleiro (Ecole de Commerce et de Gestion), Killian Planus (Vauban, Lycée Français de Luxembourg), Lea Rodrigues (Lycée Aline Mayrisch), Lenny Quaranta (Lycée Robert-Schuman) and Naomie Bongato Mbolo Belanga (Lycée Technique d'Ettelbruck). These young people have come up with a flexible, sustainable and inclusive workplace, featuring a 4-day work week with 1 day of telecommuting, a building powered 100% by renewable energy (solar panels, water filters, etc.) and a child day care facility to prevent discrimination against mothers on the job market.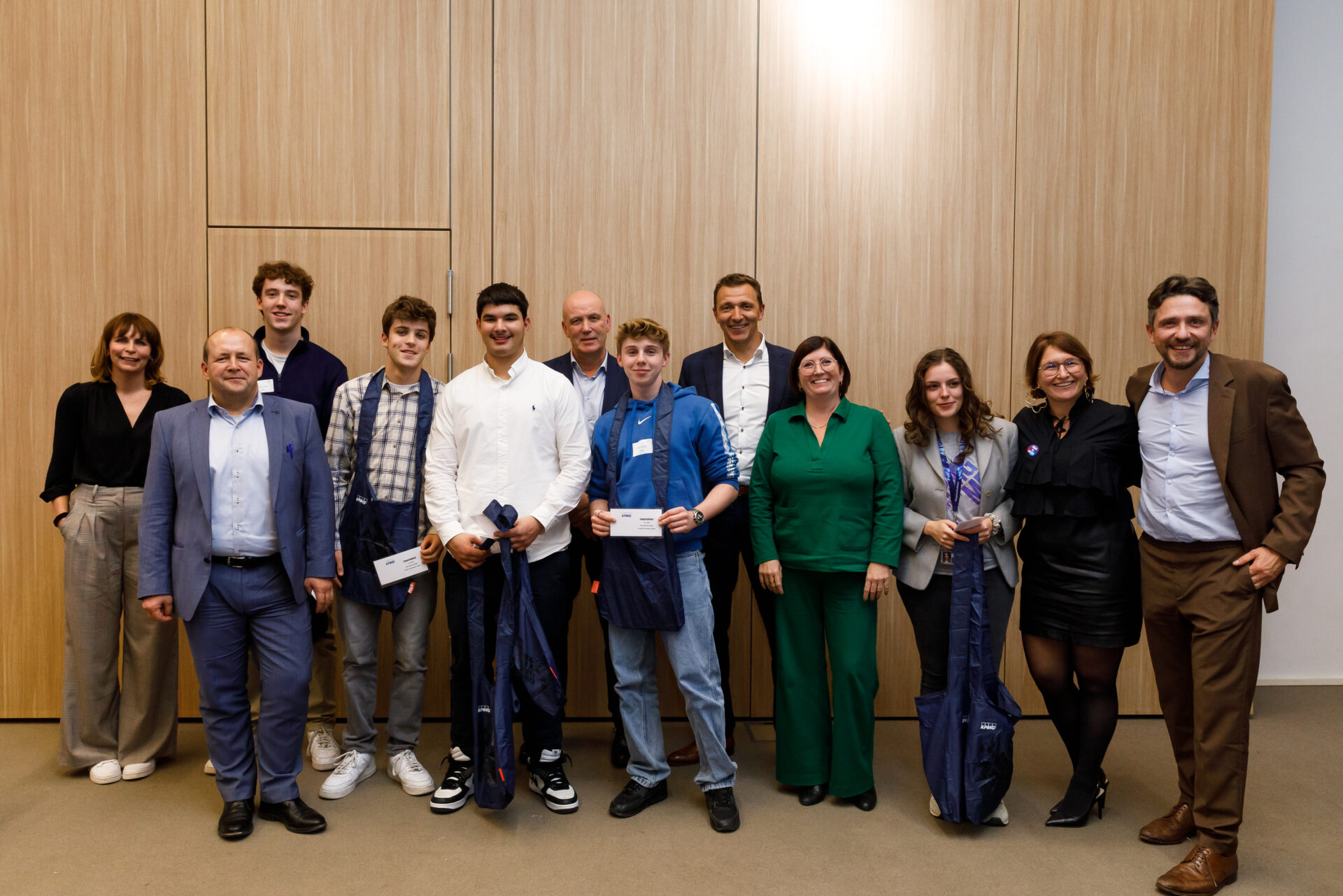 Second prize went to the SustAInix Innovations team, comprising Sarah Cisowski (École Internationale Differdange et Esch-sur-Alzette), Timothé Billot (Vauban, Lycée Français de Luxembourg), Tommy Jack (Lycée Michel Rodange), Tudor-Andrei Jinga (École Internationale Differdange et Esch-sur-Alzette) and Victor Lang (Lycée Robert-Schuman). The team proposed to create "green offices" using natural light and sustainable materials. AI would be used to guarantee access to the workplace via facial recognition. Last but not least, the youngsters also thought of a more inclusive workplace by proposing gender-neutral toilets.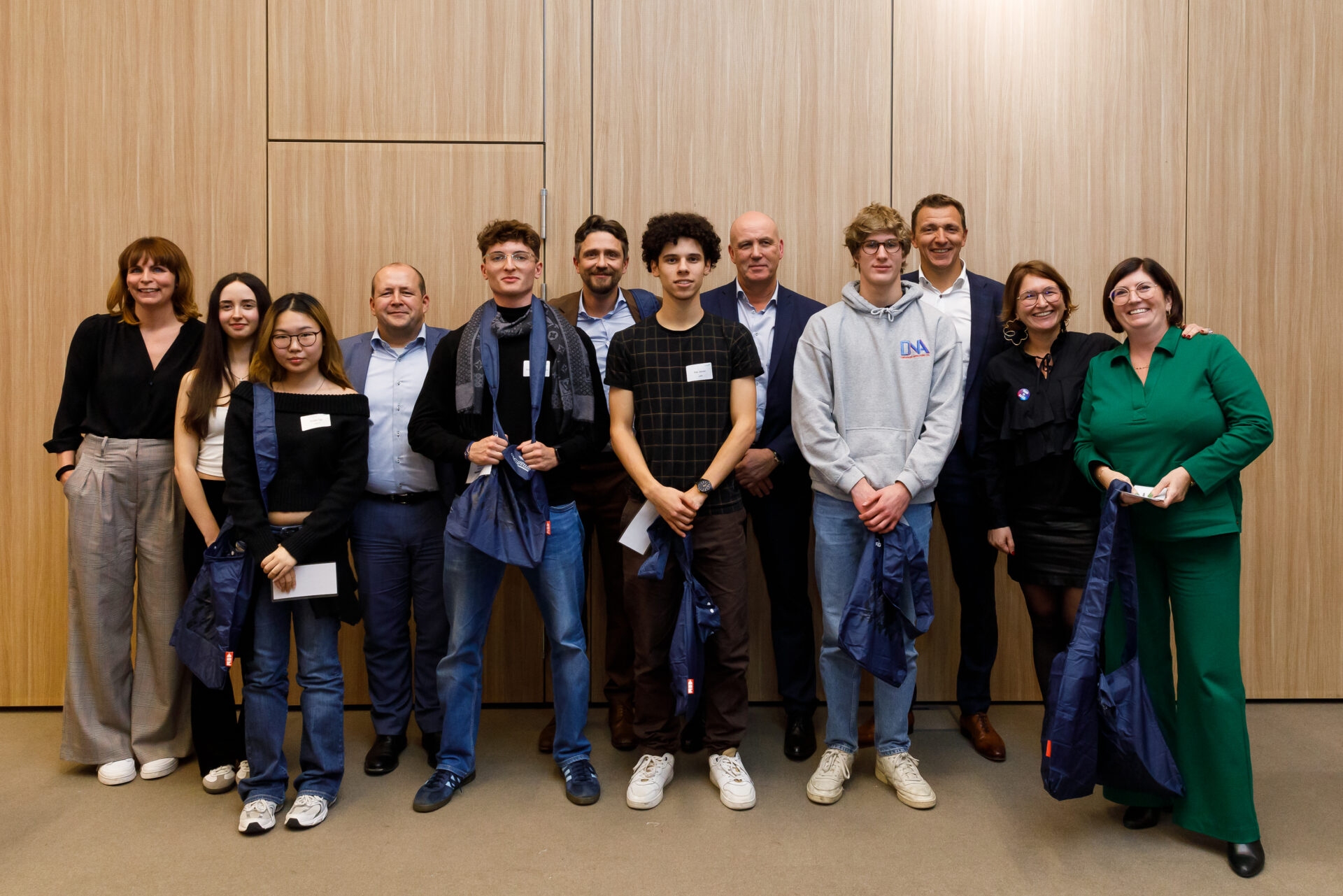 Third prize went to the Roundleaf Center team, comprising Elodie Cai (Lycée Technique d'Ettelbruck), Flavia Lippert (Lycée Robert-Schuman), Ilias Jacobi (Lycée Michel Rodange), Louis Richartz (Lycée de Garçons de Luxembourg) and Nima Tehrani Nekou (Ecole de Commerce et de Gestion). This team imagined a company that would focus primarily on the well-being and inclusion of their employees, offering flexible working hours, a fitness room and yoga classes. Employee offices would be made from recycled materials and the premises surrounded by plants and trees.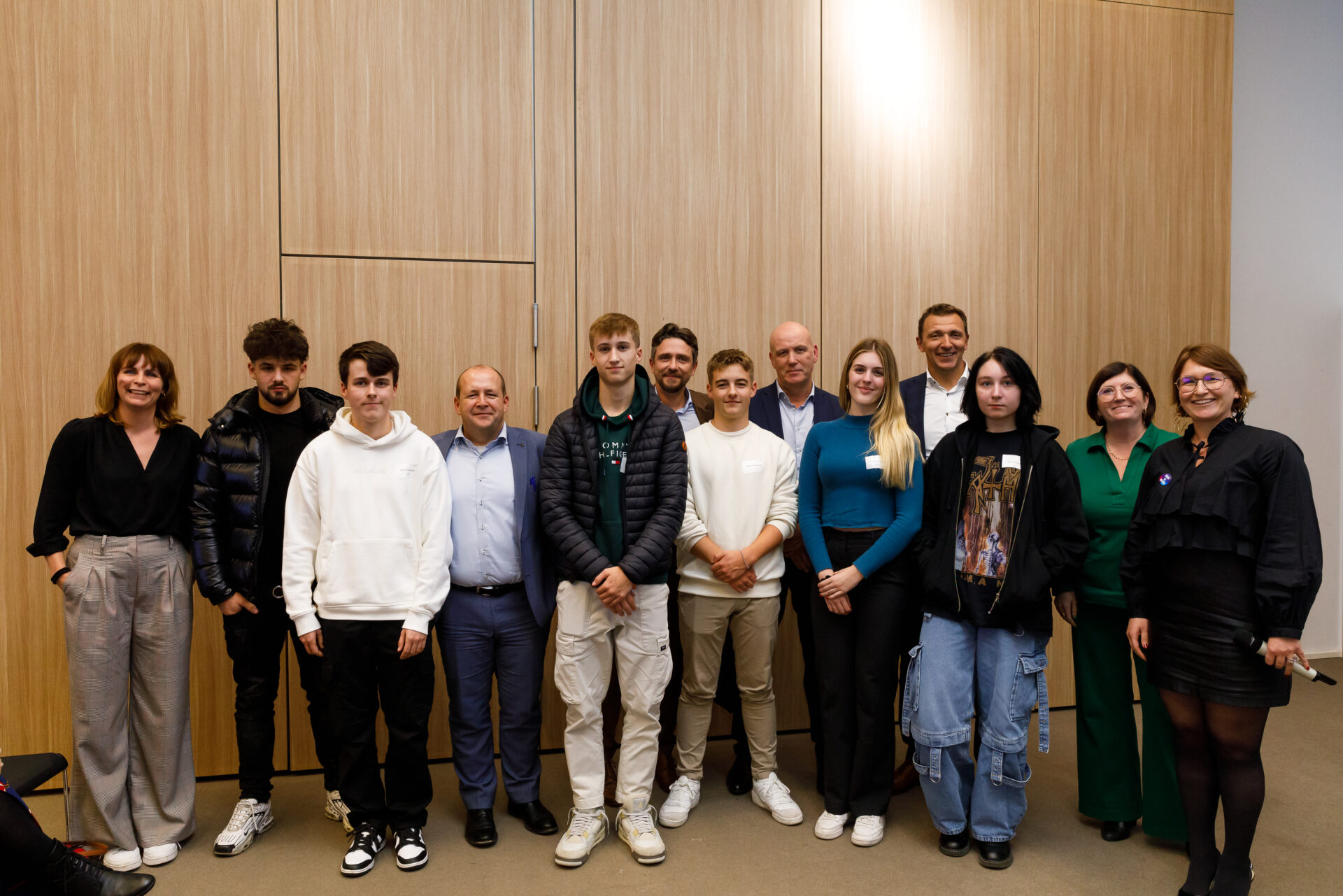 Finally, impressed by their presentation, the jury decided to award a jury "coup de coeur" to the Wellspace team: Charel Diederich (Lycée Robert-Schuman), Jamie Heusbourg (Lycée Classique de Diekirch), Jo Schneider (Ecole de Commerce et de Gestion), Julie Schaetzel (Lycée de Garçons de Luxembourg), Mia Schumacher (Lycée Aline Mayrisch) and Milan Imiolczyk (Lycée Michel Rodange).
Françoise Renard, Head of CSR at KPMG, explains why the organisation of this day is important for the company: "At KPMG, we believe in the power of people to achieve great things, and education is one of the most important pillars for the development of a society focused on future success. For the second time, KPMG has decided to host and organise a successful innovation camp with the JEL association, demonstrating our commitment to helping prepare the next generation of employees to meet the challenges of a global, interconnected market".
She also comments on what she took away from the event: "I was personally impressed by the creativity and enthusiasm of this generation to get directly involved and actively participate in shaping their future working environment. They have developed a keen sense of sustainability and flexibility which is a source of inspiration for all business leaders who wish to place their employees as a strength and a real backbone in their initiatives".
Nadia Battello, Director of Jonk Entrepreneuren Luxembourg, comments: "Innovation Camp with KPMG was a dynamic day, full of inspiring ideas and positive energy. The students brilliantly overcame numerous challenges, demonstrating exceptional creativity, remarkable perseverance, and an ability to innovate that will be valuable capital for the future. They also benefited greatly from exchanges with KPMG coaches and jury members. Innovation Camp offers a mutually enriching experience, enabling students to make their first contacts with the professional world. At the same time, the company organising the camp is welcoming a new generation of young talent, with their own ideas, vision and aspirations.