In collaboration with INSEAD Alumni Association Luxembourg (IAAL), two Alumni from Jonk Entrepreneuren Luxembourg were selected to participate in an INSEAD programme.
INSEAD is one of the world's leading and largest graduate business schools, offering participants a truly global educational experience. Together with IAAL, Jonk Entrepreneuren Luxembourg helped select highly motivated high school students, who participated in one of their programmes, to apply for the coveted programme.
Marie Schmit was selected and sponsored by the INSEAD Alumni Association Luxembourg (IAAL), to attend the Summer@INSEAD programme from 24th July to 6th August at Fontainebleau.
Summer@INSEAD provides a unique opportunity for talented high-school students to widen and enhance their academic pursuits, as well as to meet other students from around the world with similar aspirations and abilities. Besides further developing their business knowledge, the programme promotes critical and creative thinking, teaches how to work withing a multi-cultural setting and helps boost confidence
Additionally, Georg Poensgen was sponsored to attend STARTUP, a 5-day virtual entrepreneurship bootcamp, aiming to inspire students (15-18 years of age) to develop a deeper appreciation and understanding of the exciting world of founders.
Read below about Marie's and Georg's experiences and what they learned at Summer@INSEAD.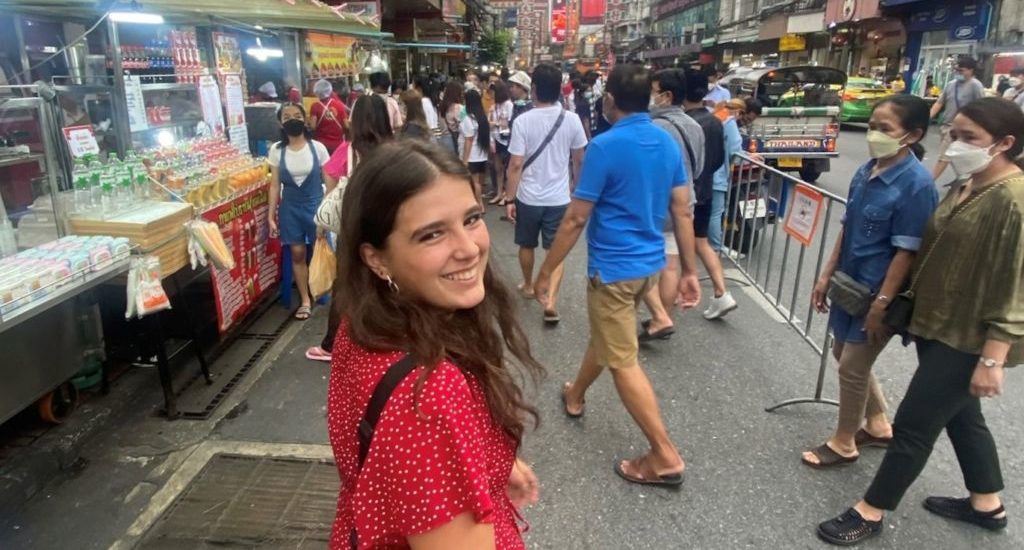 Marie Schmit
In the two weeks of the Summer@INSEAD programme, I had the great honor of being lectured by many outstanding professors on a variety of subjects. On top of improving my knowledge about business, I also learned a lot about understanding myself and other people. We did not only learn inside the classroom but also had fun times visiting Paris, playing paintball, singing karaoke or playing table football. All the educational content that we learned in those two weeks in the different lectures, has helped all of us not only to grow individually but also as a team.
In addition, we also had the privilege of learning a great amount from each other, the cultures and nationalities that could not be more different, and yet, or precisely because of that, we all got along so well with each other. We got to know and respect each other's different habits and customs.
It was an amazing time, and I would like to thank all the participants but also the organisers (IAAL) who made this wonderful experience possible for me. I am also very grateful that the Jonk Entrepreneurs have shown me over the past years, with the different programs I have participated in, that I have a very strong interest in business and entrepreneurship and that I should always try new things and overcome my fears and limiting beliefs, because this is the only way to discover new things and find out what drives you and what you really want to do in life.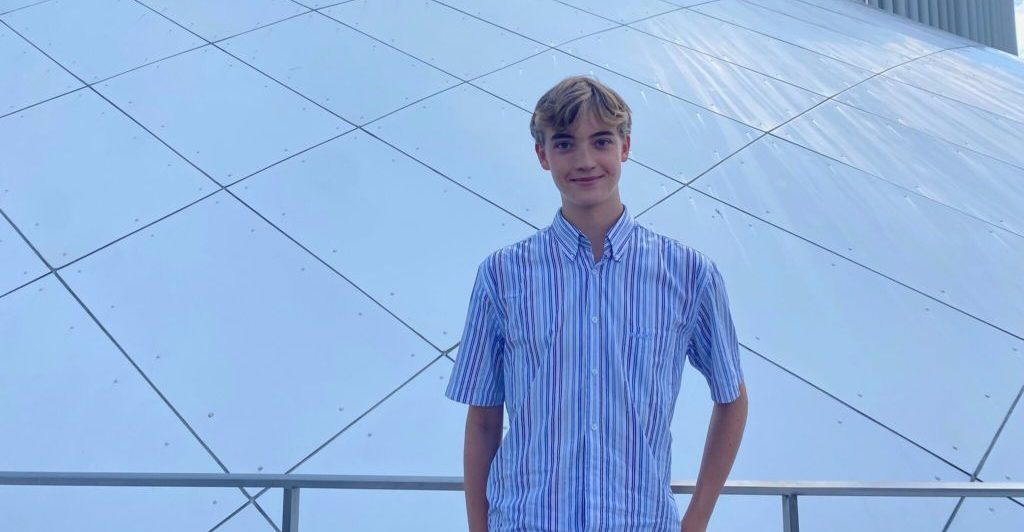 Georg Poensgen
This summer, through the support of Jonk Entrepreneuren Luxembourg and the generous scholarship provided by the Insead Alumni Association Luxembourg (IAAL), I had the opportunity and privilege to attend the « Startup by Summer@INSEAD » summer camp run by INSEAD University. The one-week virtual entrepreneurship bootcamp is designed to bring teenagers between 15 and 18 who are interested in entrepreneurship closer to the process of starting a business and equip them with fundamental entrepreneurial skills.
When I started Summer@INSEAD, I was immediately confronted with the refreshingly interactive concept of the course. The programme is like a week-long simulation in which you and your team (consisting of 4 members) have to transform an initially simple idea into a mature business concept, always surrounded by mentors and faculty members who give advice and hold interesting excursions on different aspects of creating a new venture.
We were driven to deal with various challenges and situations of an entrepreneur, be it negotiating or uncovering innovation opportunities and deciding on an idea. We also step-by-step went through the various stages in the development of an idea, the associated start-up, and its message: From finding customer pain points, to developing a business model or value proposition canvas or even creating a promotional video. All this by familiarizing us with an entrepreneurial methodology, the « Lean Methodology », which can effectively limit waste, is adaptable and, above all, allows early feedback and is thus more adapted to the contemporary spirit.
Slowly but surely, however, the program then aimed for its finale: The pitch in front of the jury. There, we had the chance to convince the members of the jury of our idea, our startup and ultimately our team. I remember how my team and I meticulously planned the time in advance, because we had to respect a maximum time of 7 minutes. In the end, our efforts paid off as we were awarded 2nd place for the pitch and received the prize for the best promotional video.
However, effective collaboration within the team played a key role. We quickly got to know each other on the first day with a collective challenge to overcome and recognized whose strengths would be best deployed in which areas. Since I was connected from Luxembourg and my team members were participating from New York and Italy respectively, we had to come up with a system to take into account the different time zones when doing team assignments, for example.
After years of the pandemic, when I often had to experience how difficult distance learning can be – Summer@INSEAD was a real refreshment. I was positively surprised by the intensity and efficiency of the collaboration and interaction with peers and faculty members, despite the fact that there were sometimes thousands of kilometers between us.
This was certainly due to the high concentration of enthusiastic, talented and open-minded High School students, some of whom I still keep in touch with after the program. Of course, we were surrounded by a number of outstanding educators, entrepreneurs and mentors, but ultimately it was also the thoughts, ideas and backgrounds of other participants that challenged my own thinking and inspired me to look at issues, whether entrepreneurial or general, from a different perspective.
In addition to the importance of effective teamwork, the programme made me realise once and for all that entrepreneurship is truly compatible with sustainability and solving social problems. We live in a world that in many places requires people to take initiative and use their ideas to positively impact their communities. Living proof that startups can indeed make a difference was keynote speaker Kevine Kagirimpundu, whose business in her home country of Rwanda makes shoes from old tires that pollute the environment as waste, while at the same time training hundreds of people and giving them new perspectives.
Personally, I felt that Summer@INSEAD complemented and strengthened my previous endeavors in entrepreneurship, be it Job Shadow Days or Innovation Camps, made possible by Jonk Entrepreneuren Luxembourg:
Jonk Entrepreneuren and its variety of programmes allowed me to discover and pursue my passion for the world of entrepreneurship. Summer@INSEAD has captured and further nurtured this entrepreneurial spirit.
Based on all these unique insights, findings and acquired knowledge and skills, I can only recommend this programme to all those who have always wondered how a simple idea can be turned into a concrete business model and are not afraid to embark on a – challenging but rewarding – discovery of the world of entrepreneurship.