The Mini-Companies at the Pop-Up Store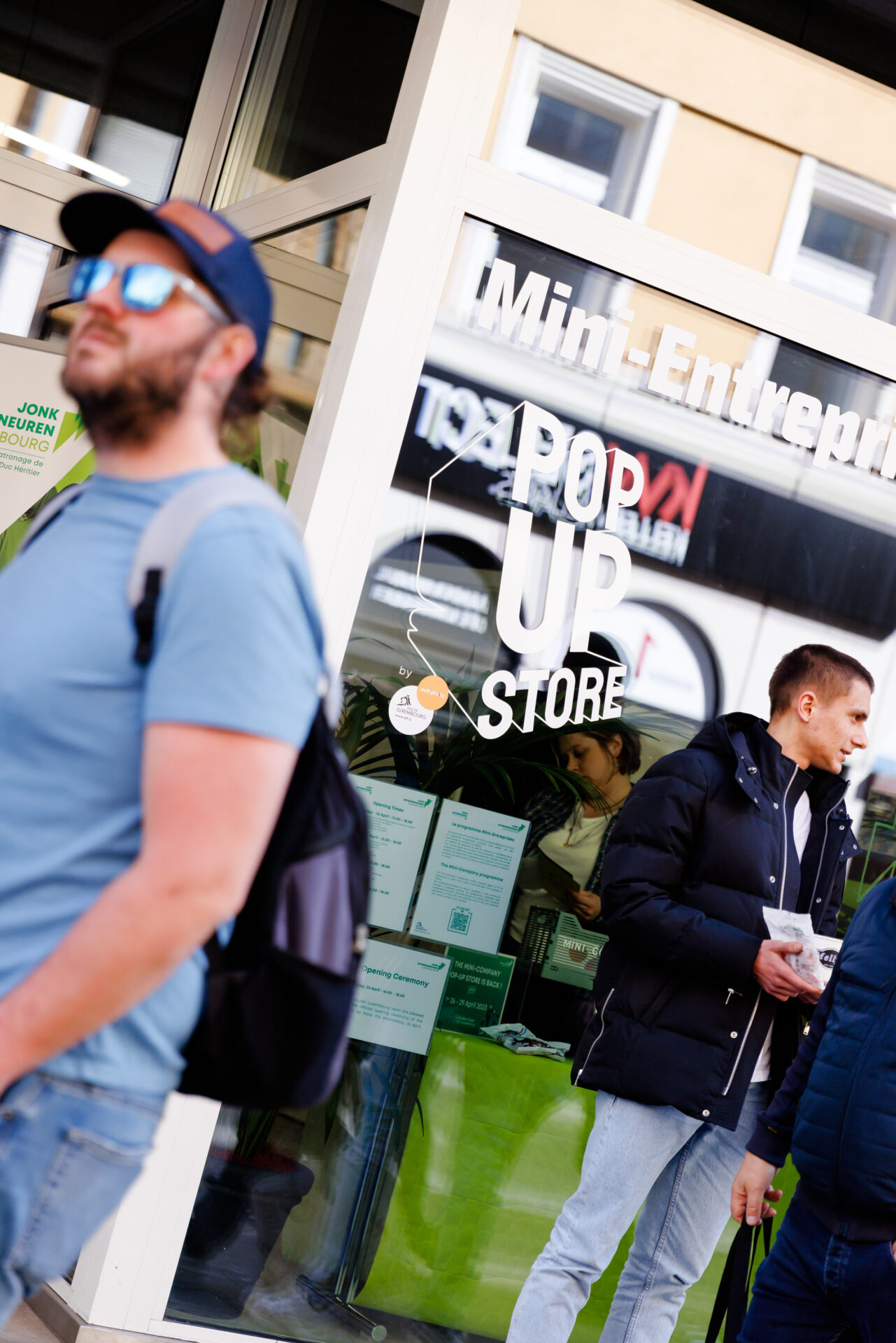 From 26 April to 29 April 2023, 24 mini-companies will be selling their products and services in the pop-up store of the City of Luxembourg, located at 3, rue Origer. The Mini-Enterprises Pop-Up Store is an initiative organised by Jonk Entrepreneuren Luxembourg in collaboration with the City of Luxembourg to give mini-entrepreneurs the opportunity to present their business project and offer their products and services for sale.
The mini-entrepreneurs' pop-up store welcomes customers this week from Wednesday to Friday from 1pm to 6pm and on Saturday from 10am to 6pm. The opening of the pop-up store will be celebrated on Wednesday 26 April 2023 from 4 to 6 pm. Jonk Entrepreneuren Luxembourg invites you to attend this opening to discover the store and to support the budding entrepreneurs.
Stéphanie Damgé, director of Jonk Entrepreneuren Luxembourg : "Thanks to the collaboration with the City of Luxembourg, the pupils of our Mini-Company programme have the opportunity to present and sell their products/services at the Pop-Up Store, to exchange with their customers, thus allowing them to develop their sales techniques and to gain an enriching entrepreneurial experience."
Mayor Lydie Polfer notes: "Entrepreneurship is a real driving force for economic development and contributes greatly to the attractiveness and dynamism of a city centre. This spirit of initiative and enterprise must be cultivated and promoted from an early age. Thanks to the Mini-Entreprises Pop-Up store, organised by Jonk Entrepreneuren Luxembourg, and the provision of a commercial area by the City of Luxembourg, young high school students have the opportunity to present the fruits of their labour, like real entrepreneurs, to visitors to the capital.
On the subject of pop-up stores in the capital, Serge Wilmes, the first alderman responsible for trade, explains: "By providing short-term rental of commercial surfaces in the form of pop-up stores, the City of Luxembourg offers creators, entrepreneurs or start-ups the possibility of testing a new product, service or concept before establishing themselves permanently. In this way, the pop-up stores serve as a springboard for tenants who can benefit from a first experience in a physical shop while contributing to the creation of a rich and diversified commercial offer in the city centre".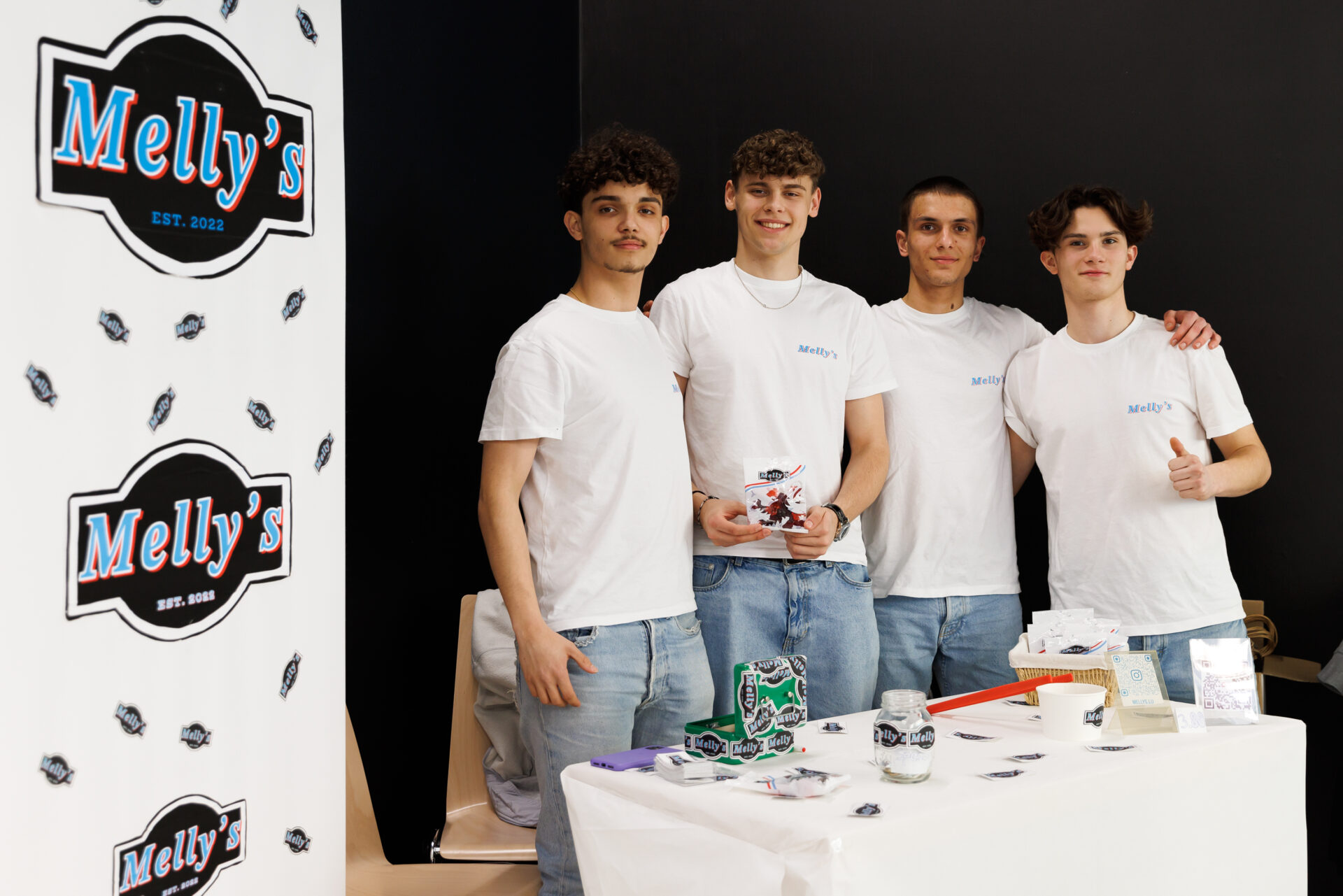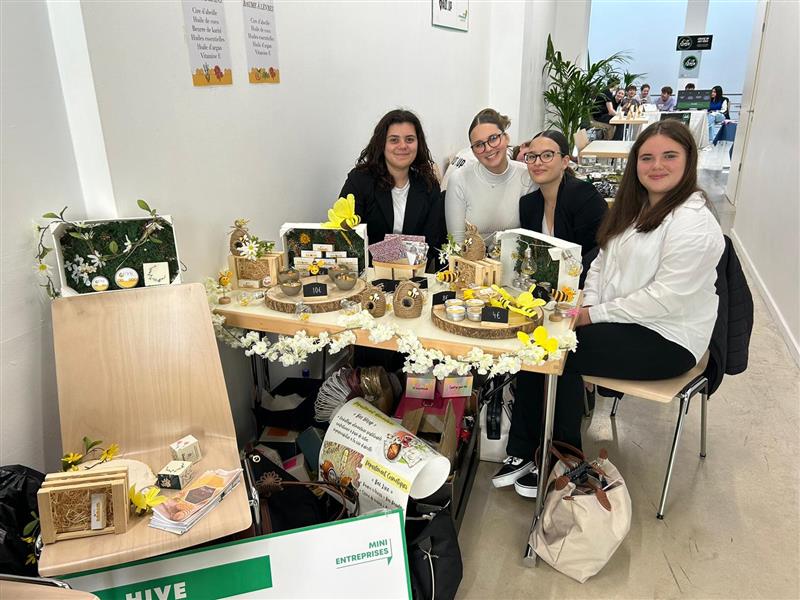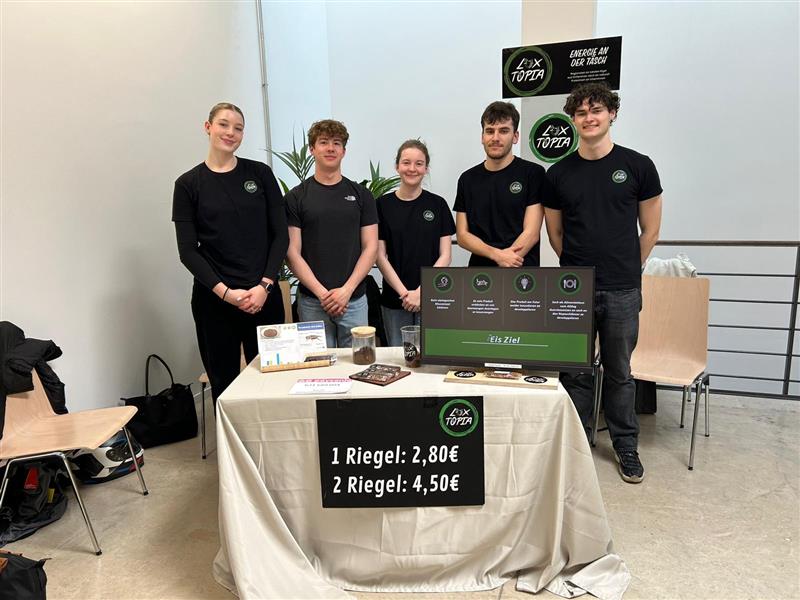 Here are the mini-companies that will be present in the pop-up store at 3 Origer Street:
Wednesday, 26 april 2023
     97 Keys from the Ecole Internationale de Differdange et de Esch-sur-Alzette
     Melly's from the Ecole de Commerce et de Gestion
     Push it from the Lycée Robert Schuman
     ScentedCandles from the Lycée Mathias Adam
     Undivided from the Lycée technique du Centre
Thursday, 27 april 2023
     Beyond Words from the Lycée Technique du Centre
     FreshCrease from the Lycée Mathias Adam
     HoneyCup from the Schengen-Lyzeum Perl
     IREMIA from the Maacher Lycée
     The Unknowns from the Lycée Bel-Val
     Vision Wood from the Lycée Michel Lucius
Friday, 28 april 2023
     Aid'UP from the Lycée Technique Agricole
     Beachtime from the Lycée Aline Mayrisch
     Emile Metz Production from the Lycée Privé Emile Metz
     FlockBox from the Lycée Robert Schuman
     HIVE from the l'Ecole Privée Marie-Consolatrice
     I fell for you from the Lycée Michel Lucius
Saturday, 29 april 2023
     352Clothing from the Schengen-Lyzeum Perl
     BeiBei from the Lycée Michel Lucius
     Bëssen Wëssen from the Lycée Aline Mayrisch
     Elysian from the Lycée Michel Lucius
     Frësche Mond from the Lycée Michel Lucius
     Snout & Paws from the Lycée Michel Lucius
     Luxtopia from the Lycée Robert Schuman