WeConnect wins the FedEx Access Award 2022 in Tallinn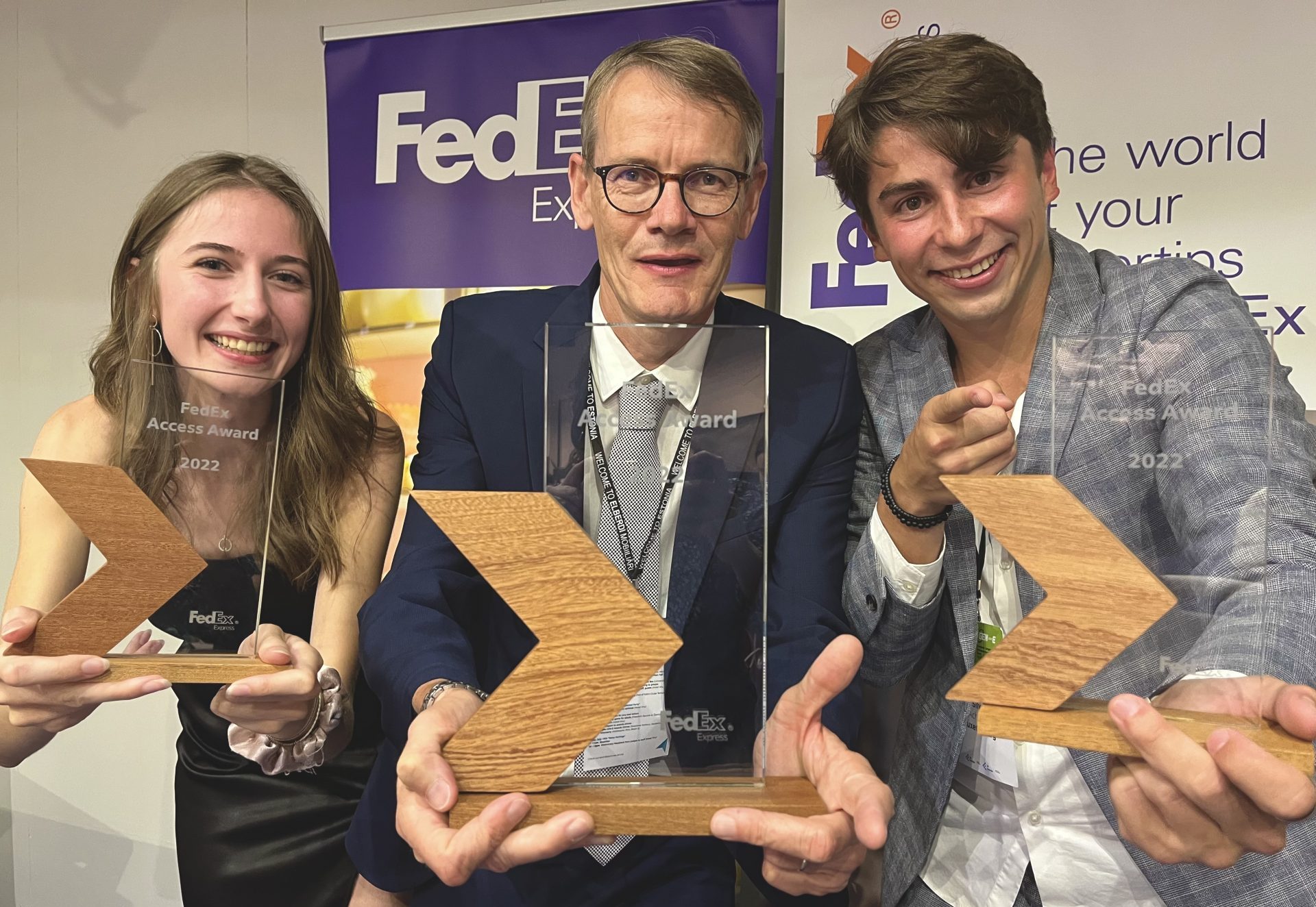 From 12th to 15th July, WeConnect and Citygum represented Team Luxembourg at the Gen-E Festival in Tallinn. While Citygum took part in the JA Company contest, WeConnect pitched their project for a chance to win the JA Start-up Programme 2022. Together with the Jonk Entrepeneueren Luxembourg team and their respective coaches, Sandra Thibeau (Citygum) and Christian Gutenkauf (WeConnect), both teams spent those four days networking, presenting their pitches and discovering the city of Tallinn.
"Both teams, Citygum and WeConnect impressed us all with their stage presence, open-mindedness to connect with participants all over Europe and willingness to learn and progress. The participation at the GEN-E festival has been an enriching and wonderful experience for all of us. It was incredible inspiring to meet all these young European talents, and to witness their brilliant ideas and skills", says CEO of Jonk Entrepreneuren Luxembourg, Stéphanie Damgé.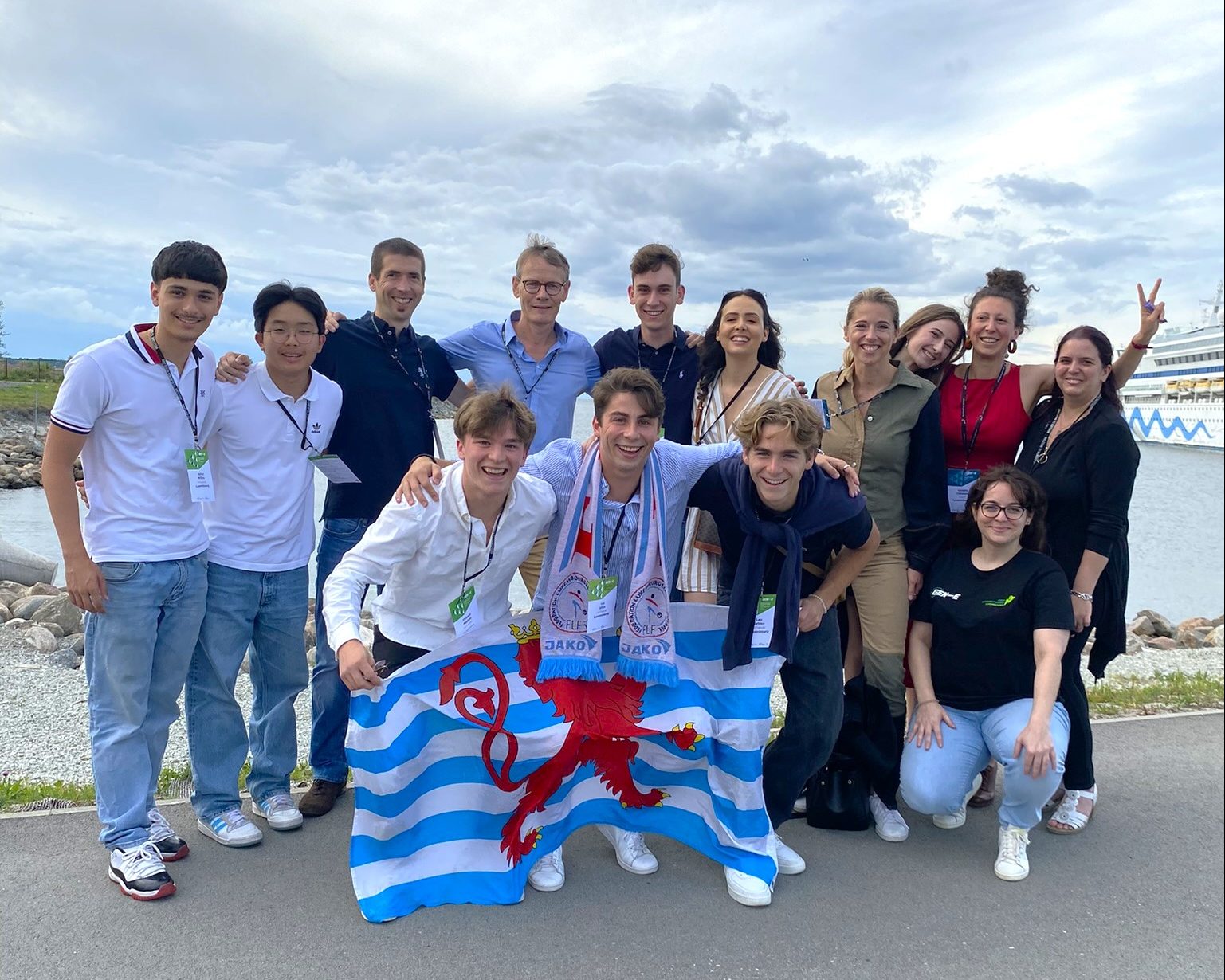 On day 3, WeConnect were awarded the FedEx Access Award. Read more about the award here.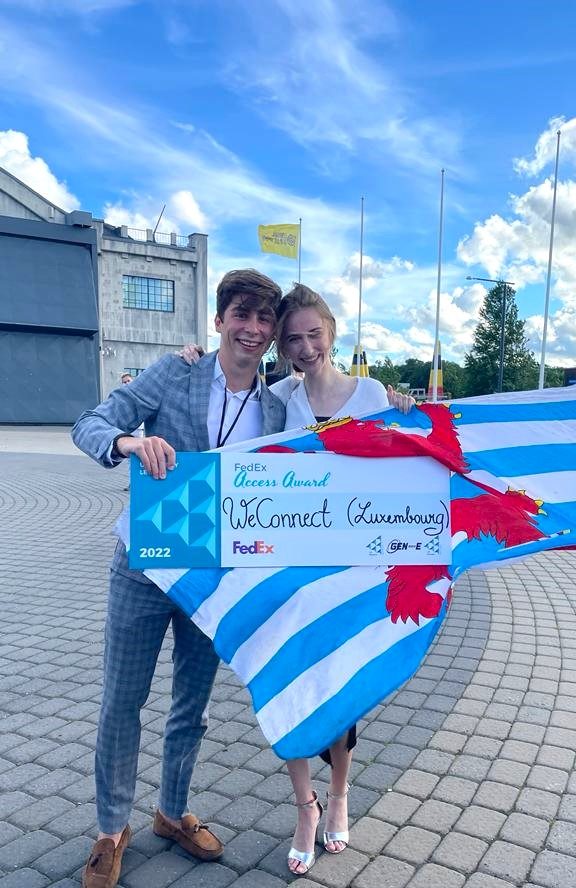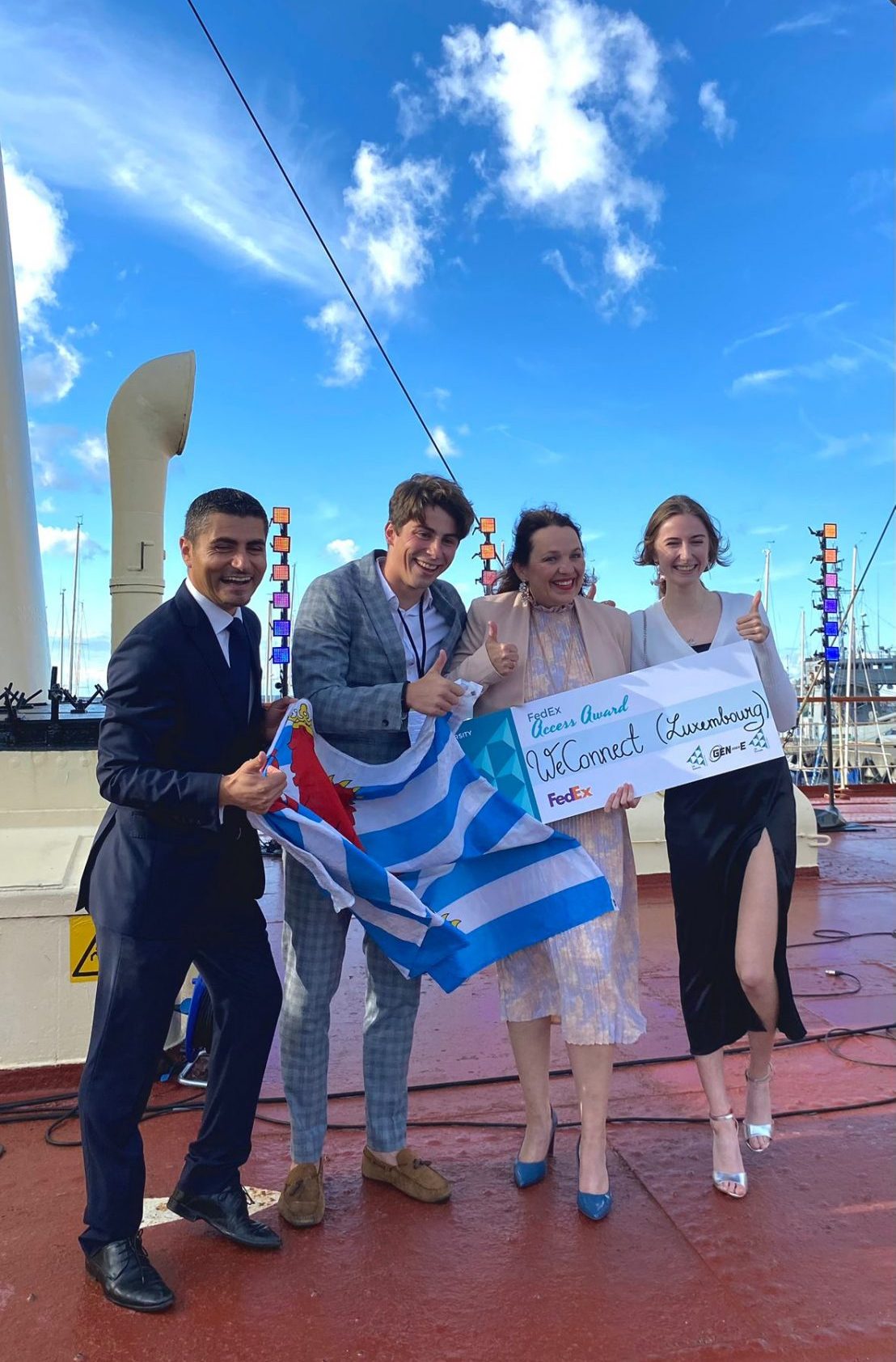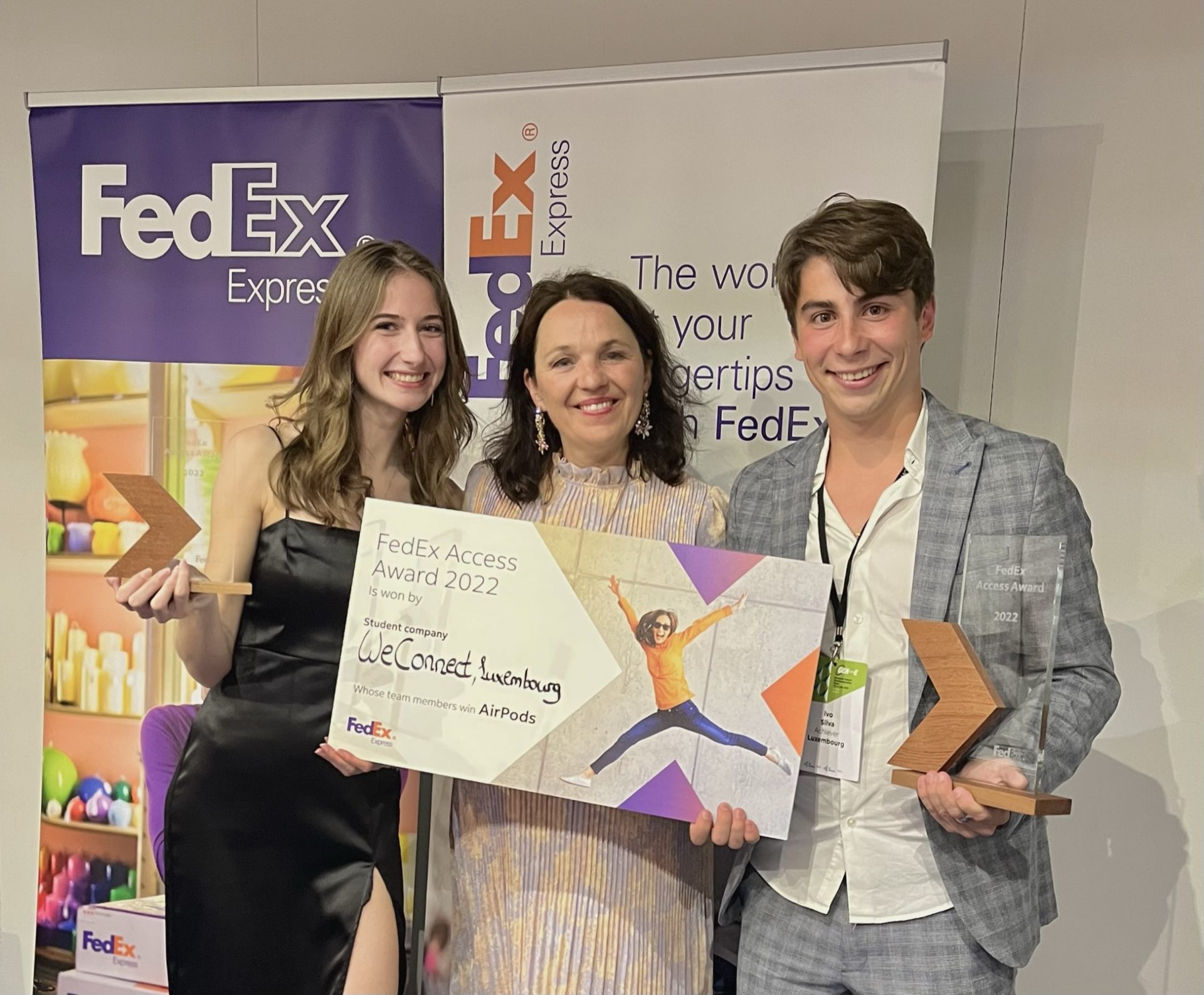 In a statement, Stéphanie Damgé was excited to share what this win for WeConnect means to here and the whole Jonk Entrepreneuren Luxembourg team:
"We have been supporting the founders of WeConnect, Clémentine Offner and Ivo Silva, for several years in their entrepreneurial journey. First as founders of the successful mini-company Frëschkescht, (winners of the 2020 Mini-Entreprises Finale), and now as founders of WeConnect. Them winning the FedEx Access Award at the JA Start-up Competition during the GEN-E Festival in Tallinn made it therefore even more special for us. The FedEx award recognizes the JA Start-Up that gave more emphasis on the importance of global access in a more interconnected world. At Jonk Entrepreneuren Luxembourg, we are so proud and excited to see them turning into real entrepreneurs and putting their ideas into life. They enormously inspire us with their talent, energy, and passion as well as their drive to succeed."
Clémentine and Ivo developed WeConnect during the European Skills Championship "Euroskills" in Graz, where they were awarded with the bronze medal. They continued building their project within the program "Young Enterprise Project 2022" where they won the first prize, giving them the opportunity to participate in the international competition.
WeConnect is a platform aiming to foster intergenerational relationships, whilst providing a shared solution to individual issues. Whereas students struggle to find affordable housing, the elderly generation often suffers from loneliness. WeConnect offers a solution to both, by facilitating young students to move into the home of a retired person. Young people find affordable housing and elderly people are no longer socially isolated. With the help of coaches Mathias Nimlin, Christian Gutenkauf and now FedEx, they hope to further develop their platform and connect generations worldwide.
FESTIVAL GEN-E
Gen E is Europe's largest entrepreneurship event and was organised by Junior Achievement (JA) Europe and JA Estonia.
For this year's edition, 800 JA youth, teachers, staff and stakeholders were on-site in Tallinn, with thousands more engaging online.
Honorable guests at the event were the president of Estonia, Alar Karis (who visited the Citygum Stand), the Prime Minister of Estonia, Kaja Kallas, the President of the European Parliament (Ms. Roberta Metsola who is JA Alumni from Malta!), the European Commissioner for Education Mariya Gabriel, and many more.