FOR ITS 22ND INNOVATION CAMP, 50 YOUNG PEOPLE RESPONDED TO THE "BUSINESS CHALLENGE" SET BY SPUERKEESS!
50 students aged 16 to 19 from 17 different high schools visited Spuerkeess on Wednesday 1 June to discover a "Business Challenge" set by the bank.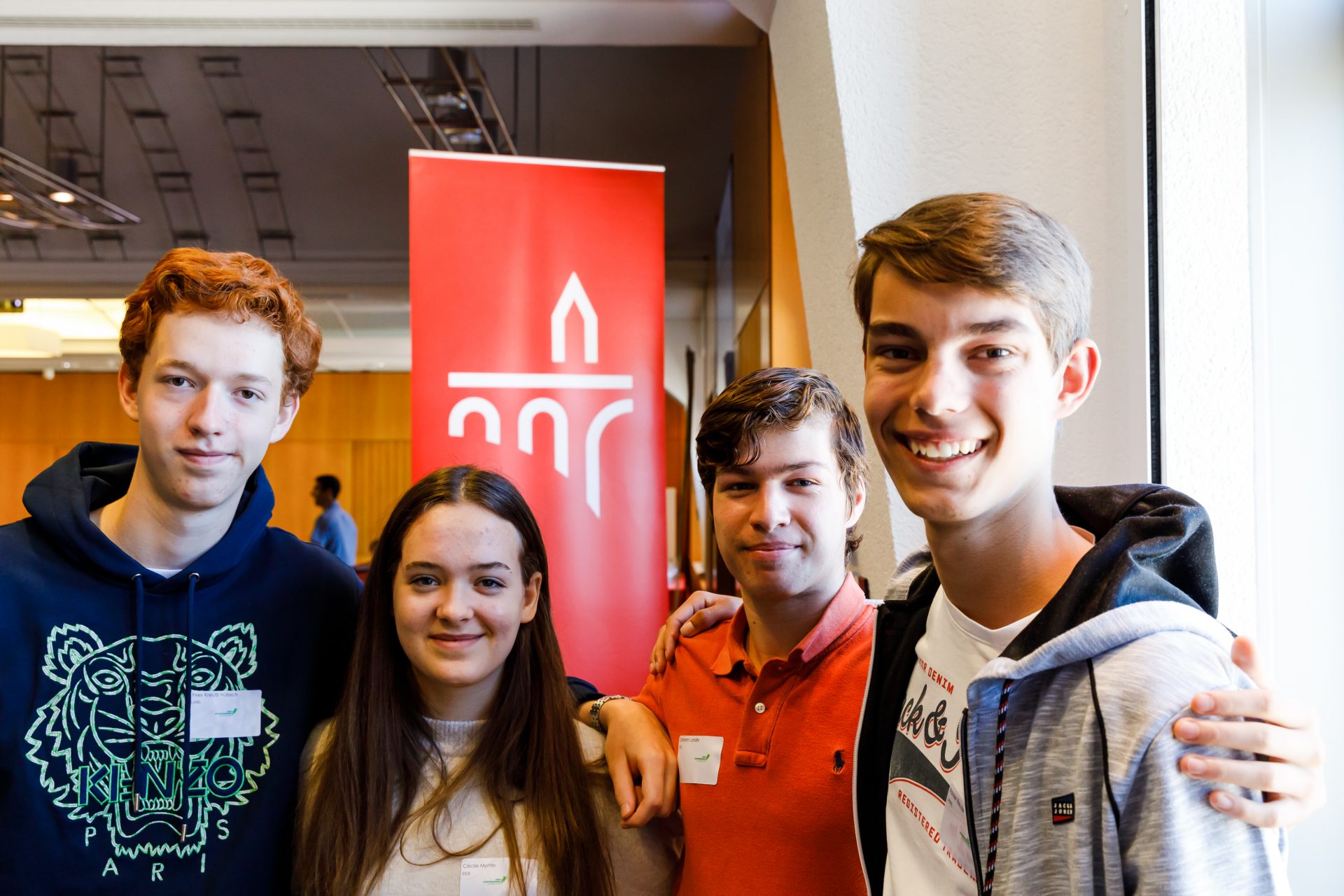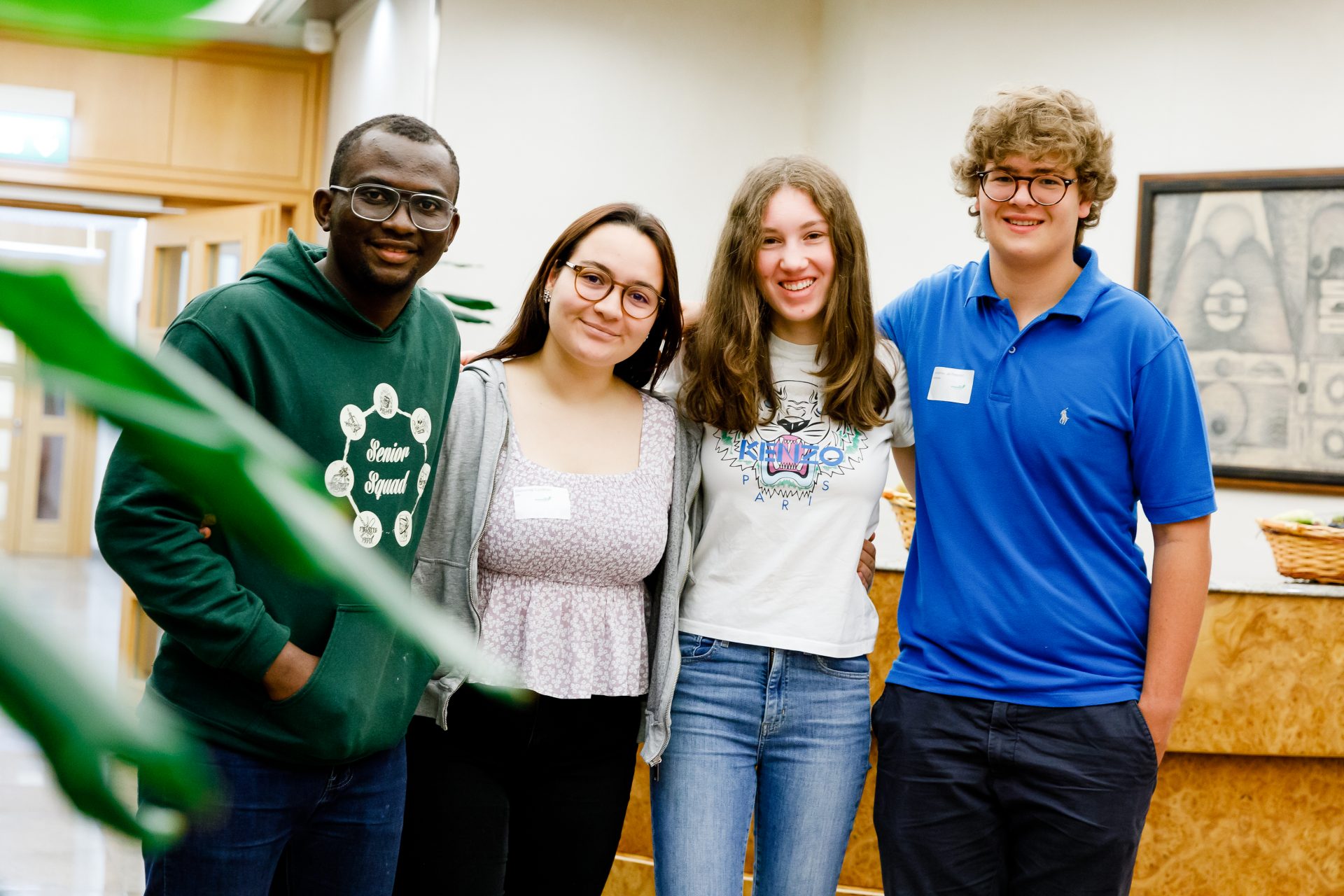 Spuerkeess is a socially responsible company and supports associations, schools and initiatives that support pupils and students in their secondary and higher education.
The students, divided into mixed teams, had to think of solutions to the "Business Challenge" that they discovered on the day. For this edition, Spuerkeess asked the students to think about the following question:
"Youth-Banking @ Spuerkeess: Imagine a new banking product for young people aged 12 to 20."
Experts to guide the young people throughout the day
To guide the young people in their project, several Spuerkeess advisors were present and were able to share their knowledge and experience with the young people.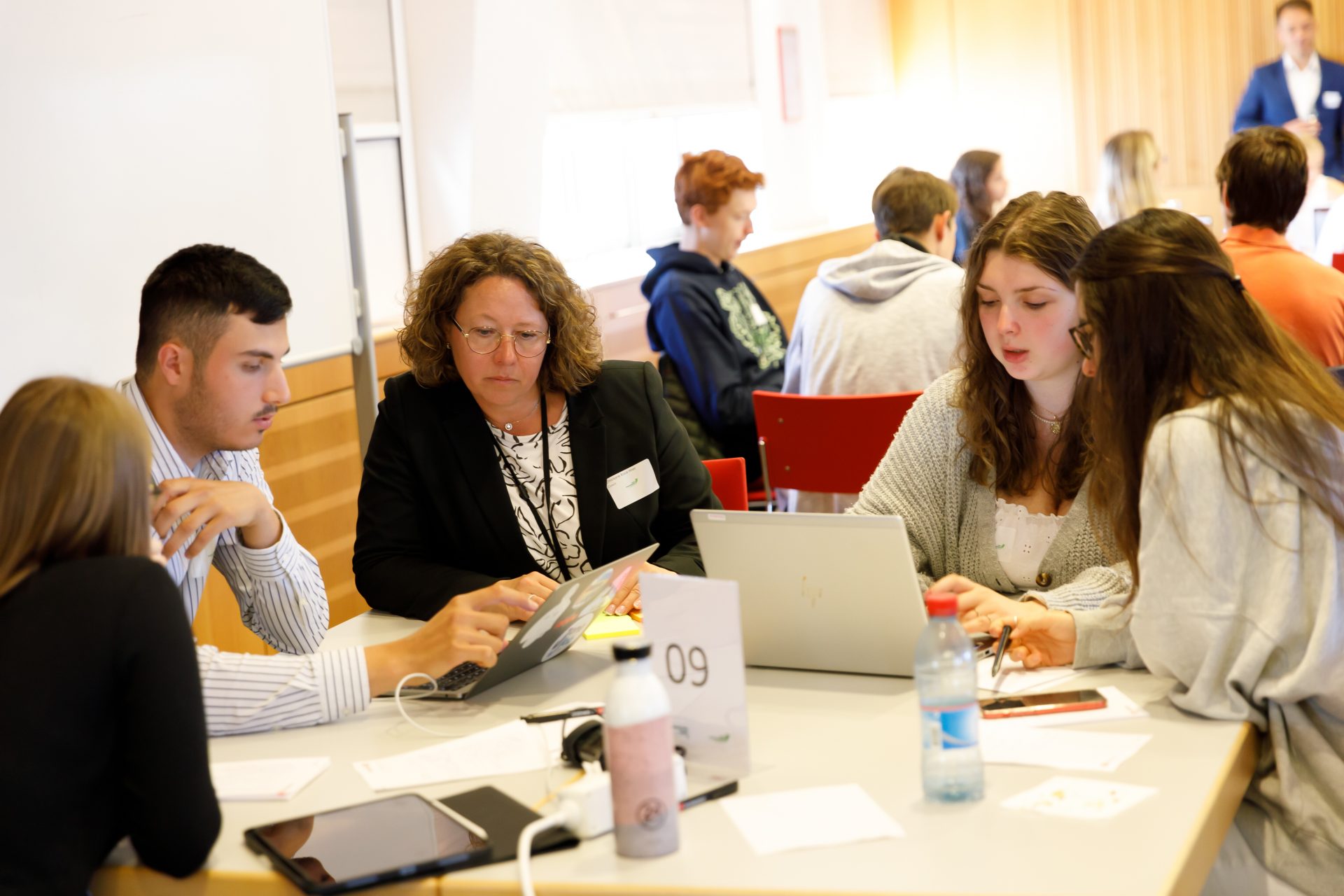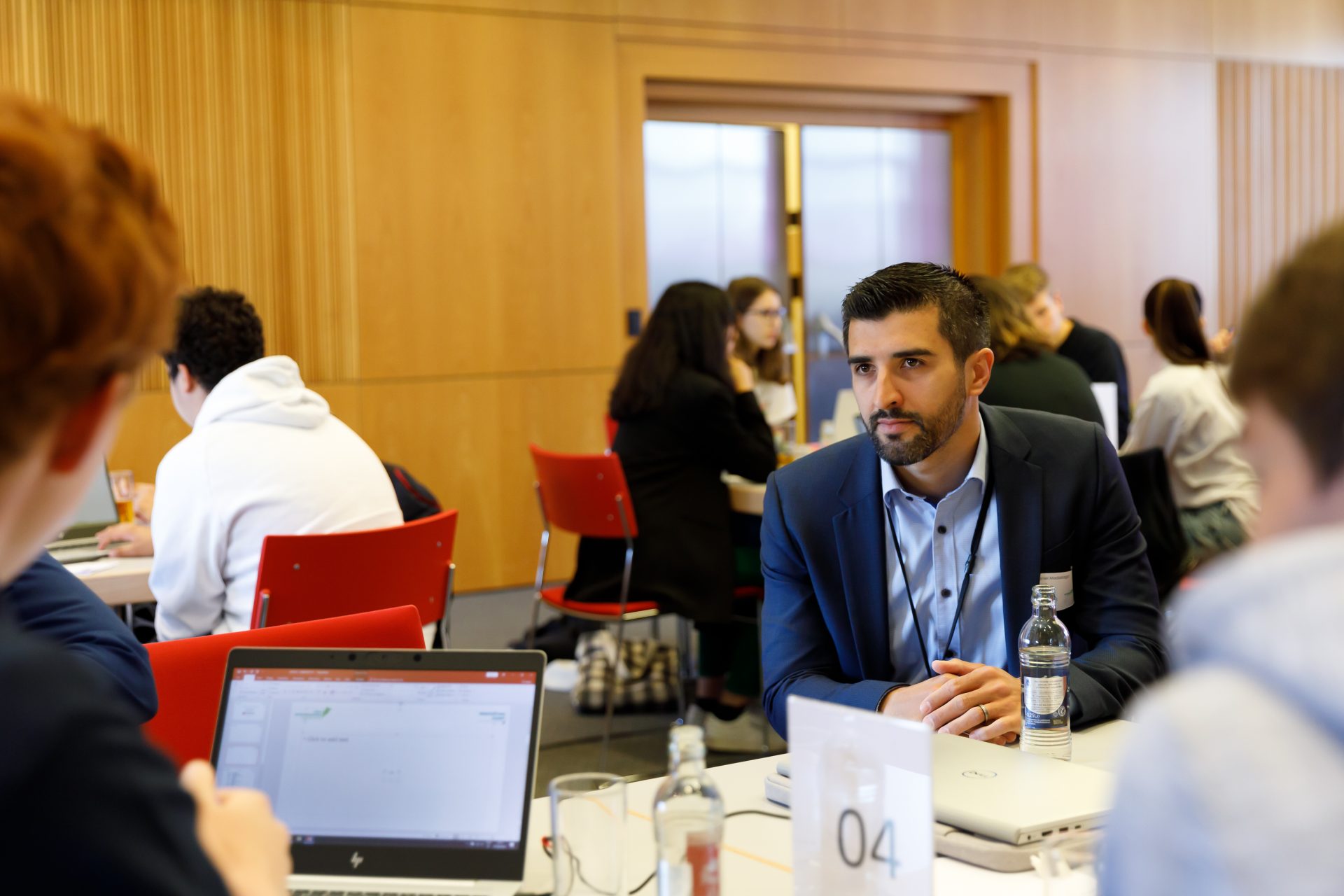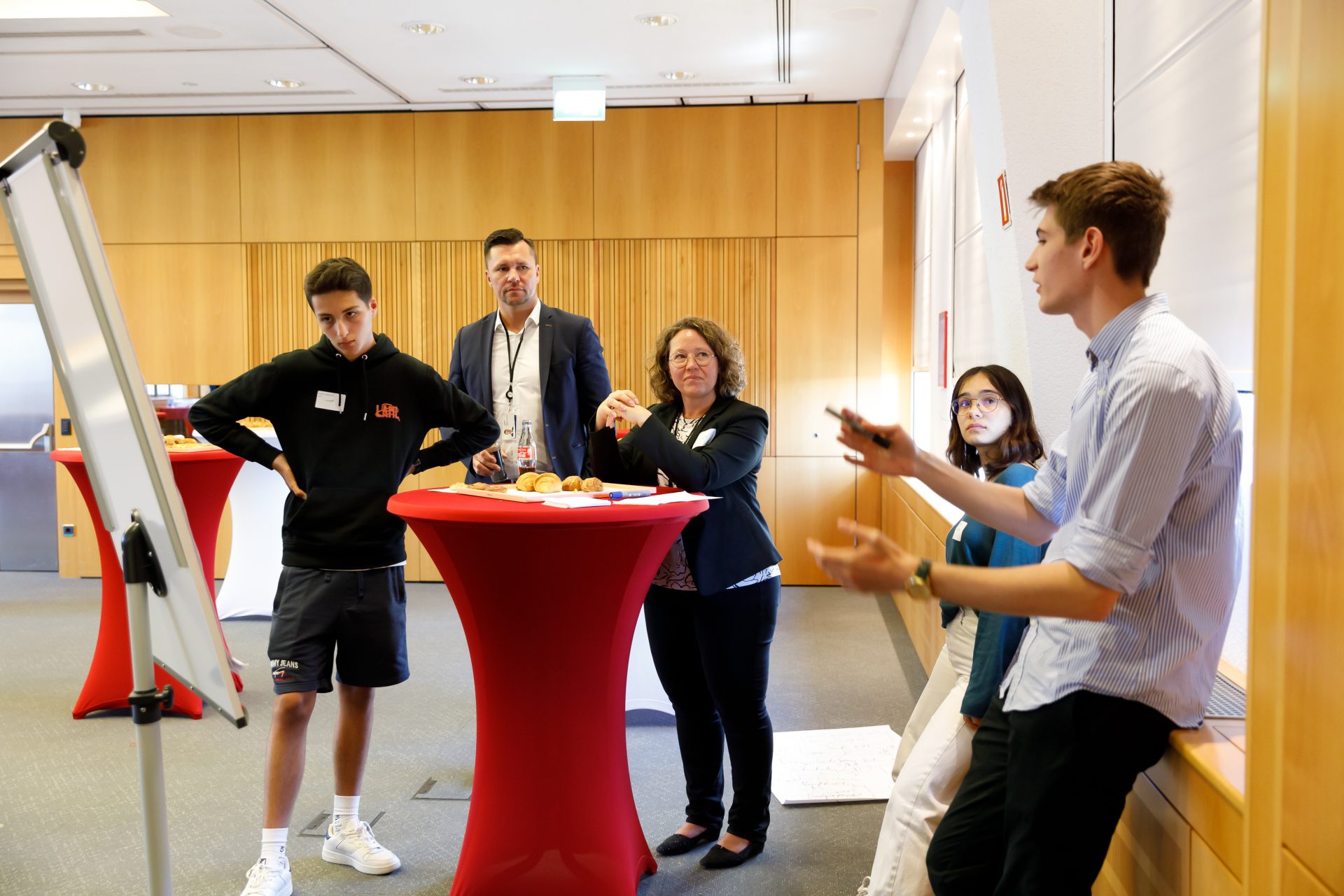 At the end of the day, the 11 teams each presented their project to the general public and tried to convince the jury members: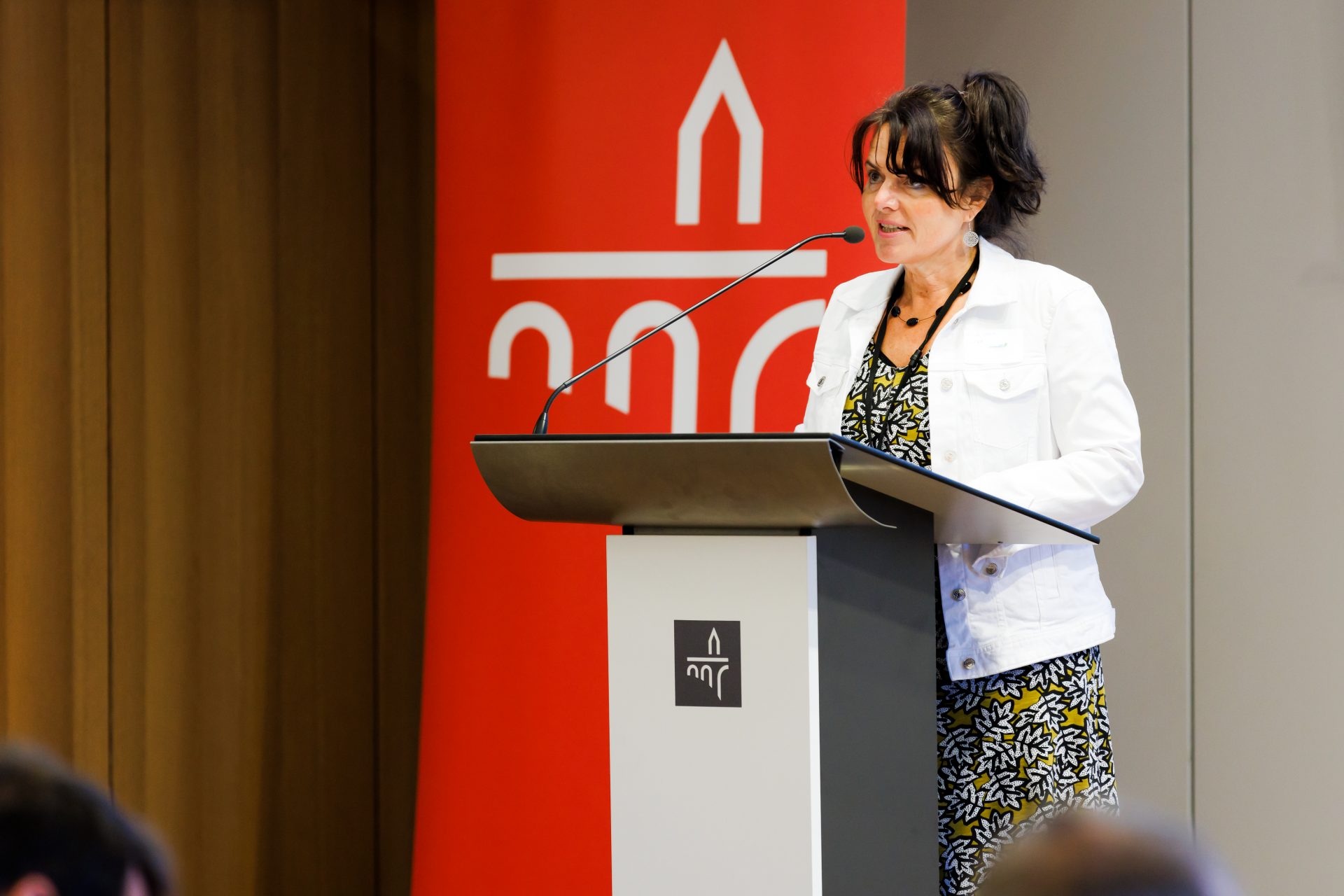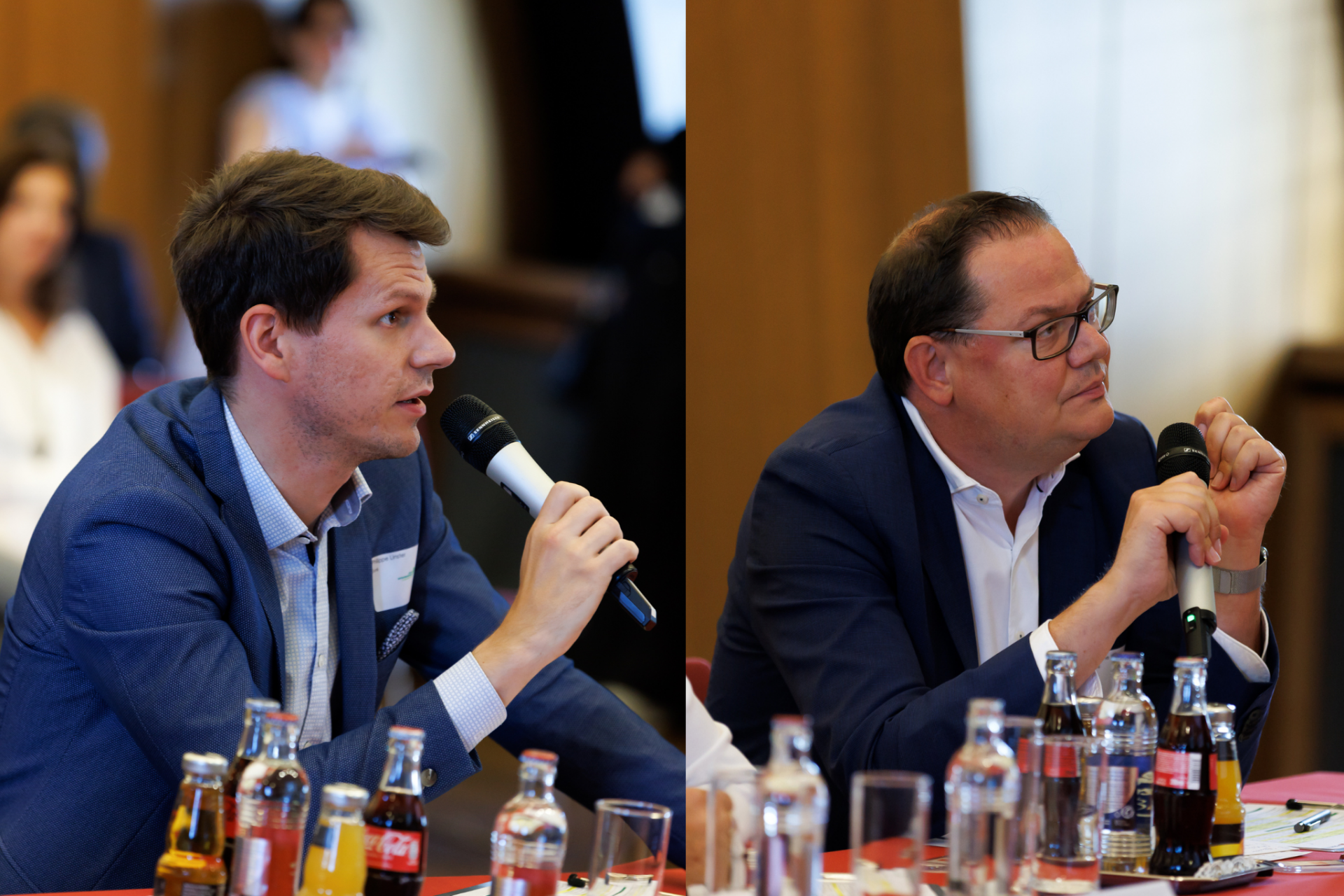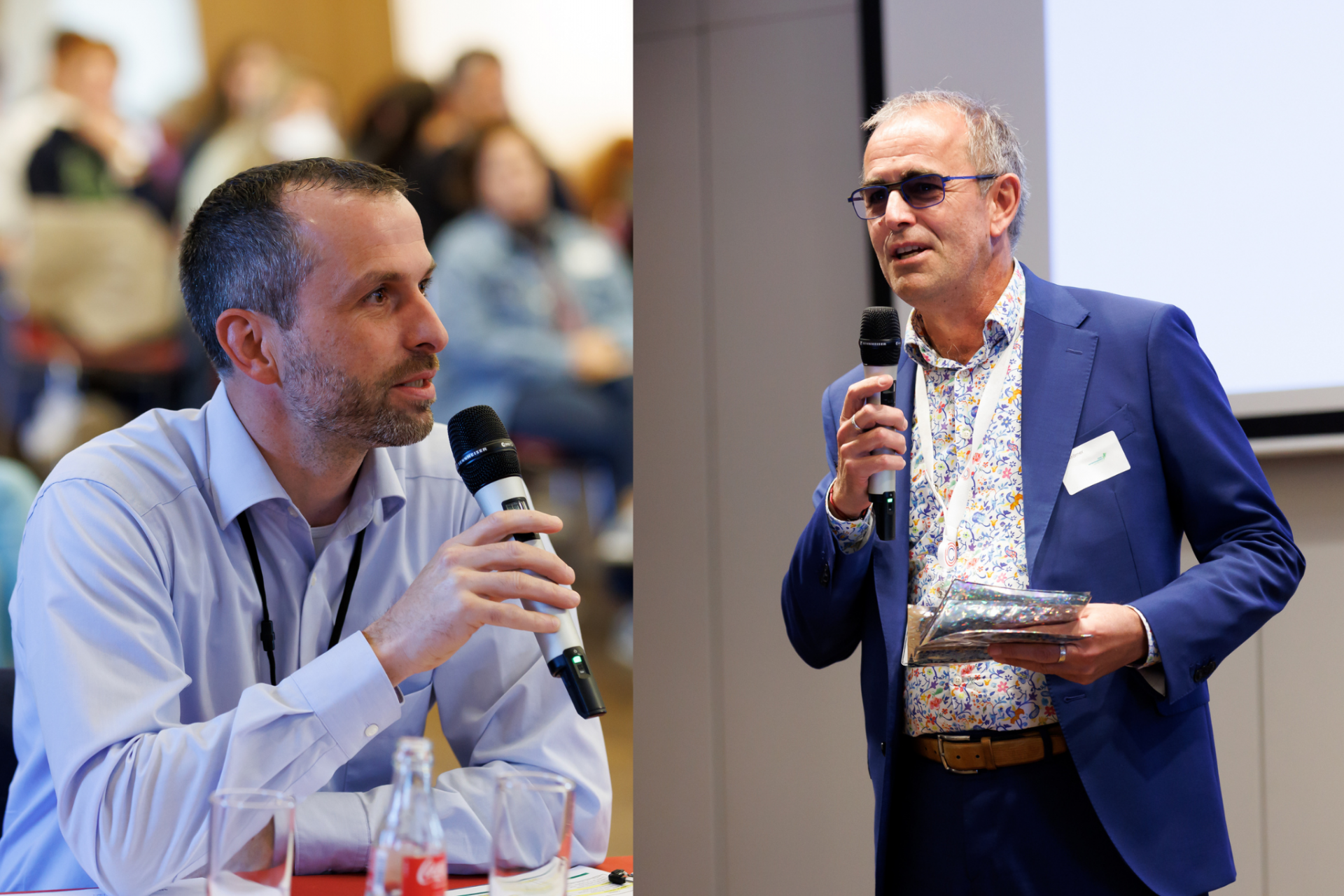 Roger Krämer – Senior Vice President & Head of Department Innovation and Project Management, Spuerkeess
Lisa Wells – Vice President & Head of Business Unit Marketing, Spuerkeess
Christian Reygaerts – Vice President & Head of Business Unit Product Management Retail and Private Banking, Spuerkeess
Jérome Wiwinius – Head of Corporate Sales, LALUX Assurances
Philippe Linster – CEO, House of Startups
Innovative concepts, ideas and solutions
For this 22nd edition, the public and the members of the jury were amazed by the creativity and the solutions proposed by the young people. Selecting the 3 best teams was not easy for the jury, which finally chose the following winning teams: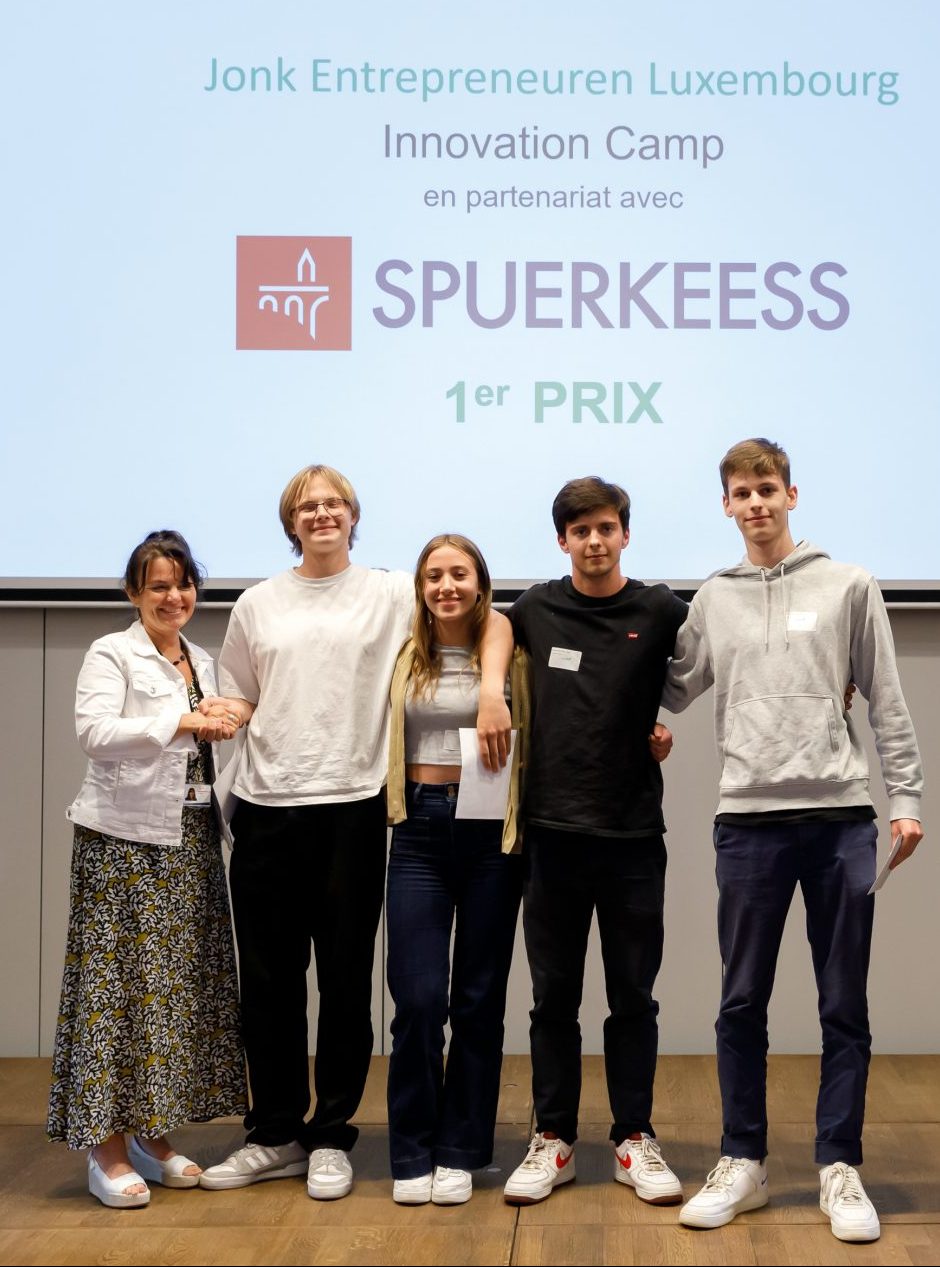 First prize
The first prize was awarded to the Educash team, composed of Joris Neu Arend (Lycée Michel Rodange), Alexandre Bouchet (Lycée français Vauban), Daniel Petersons (International School Differdange and Esch-sur-Alzette) and Charlotte Favre (Lycée de Gaçons de Luxembourg). These young people decided to add an optional feature to the S-Net application. This free feature consists of an educational game that aims to teach young people a conscious approach to money. The game is divided into three levels, corresponding to the different age categories. Level 1 (12-15 years) consists of mini-games and MCQs. For level 2 (15-17), young people invest 'fake coins' and the best investor is rewarded. Level 3 (18+), gives access to an artificial market and the investment market.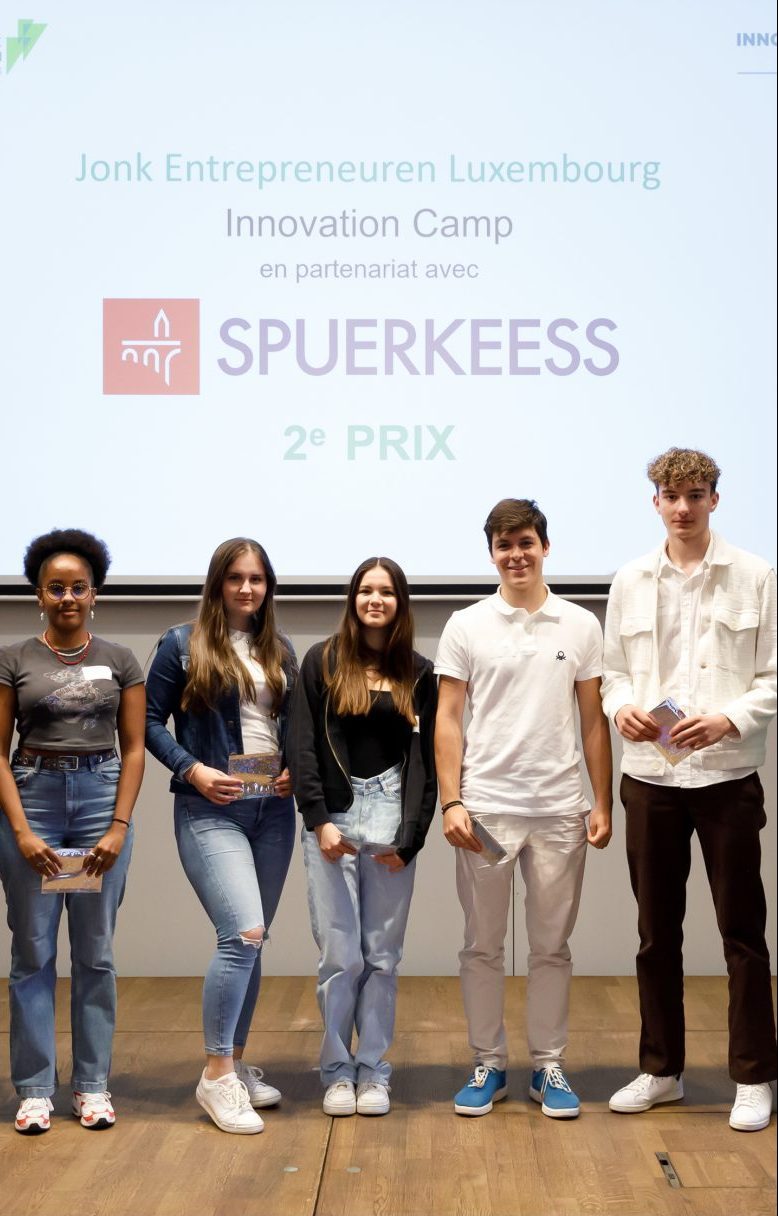 Second prize
The second prize was awarded to the SpuEco team, composed of Kira Marong (International School Differdange and Esch-sur-Alzette), Nafkot Jouanneau (Sportlycée), Amina Subasic (Lycée Michel Rodange), Angel Pinto (Lycée Classique de Diekirch) and Romain Perrier (Lycée français Vauban). The team identified the complexity of the S-net application and the climate emergency as the main issues. They therefore suggested a simplified S-net application with restricted options (payment, balance consultation, transfer). In addition, an accumulation of points in a kitty for each eco-responsible purchase will encourage a more sustainable approach to spending.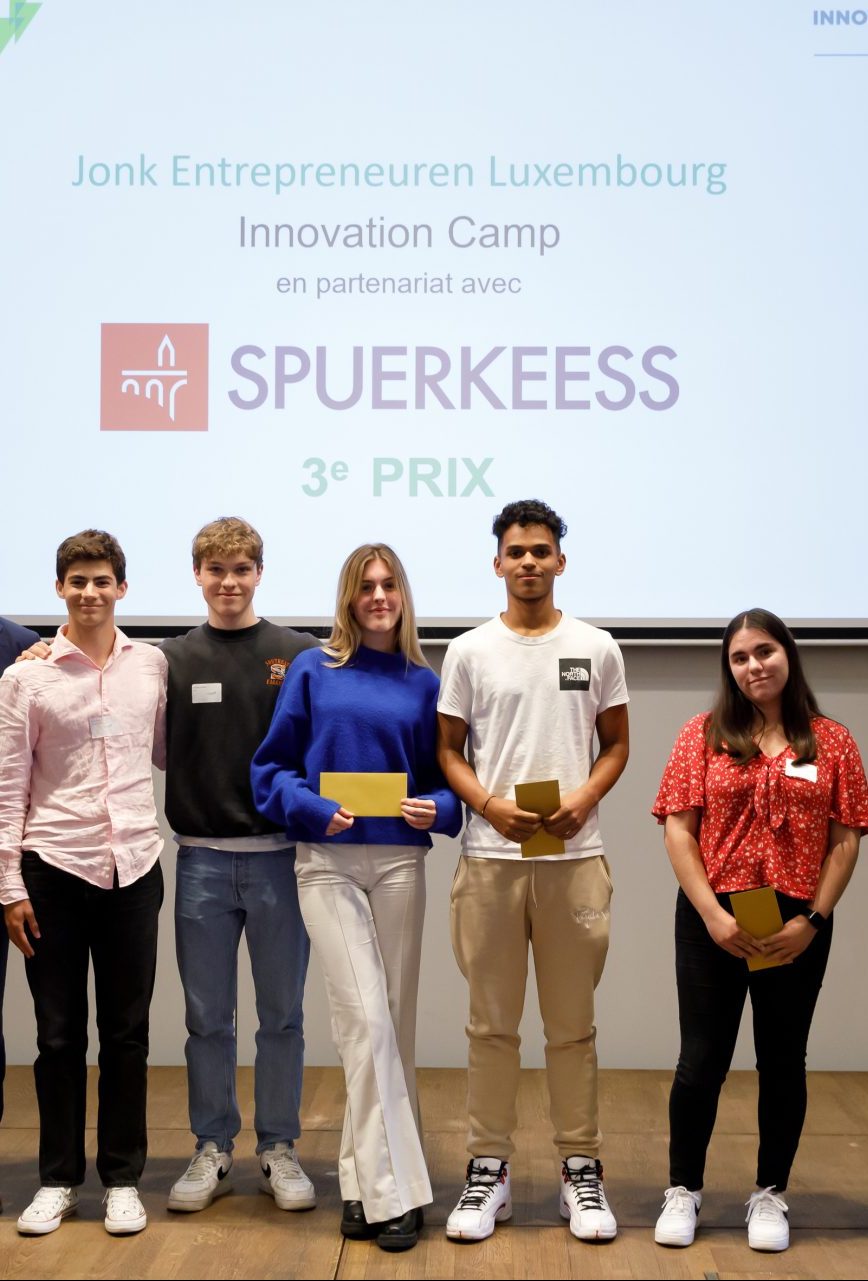 Third prize
The third prize was awarded to the Xplore team, composed of Nicola Hergesell (International School Differdange and Esch-sur-Alzette), Mariana Portelado Inácio (Ecole Privée Fieldgen), Michel Letellier (Lycée Michel Rodange), Artus Oury (Lycée français Vauban) and Mia Schumacher (Lycée Aline Mayrisch). This team wanted to give young people the opportunity to go on holiday while respecting the planet. Often train tickets are more expensive than plane tickets. So the team proposed a debit card giving discounts for more eco-responsible accommodation and transport (interrail, hostels etc.). The Xplore card will attract a larger and more loyal clientele.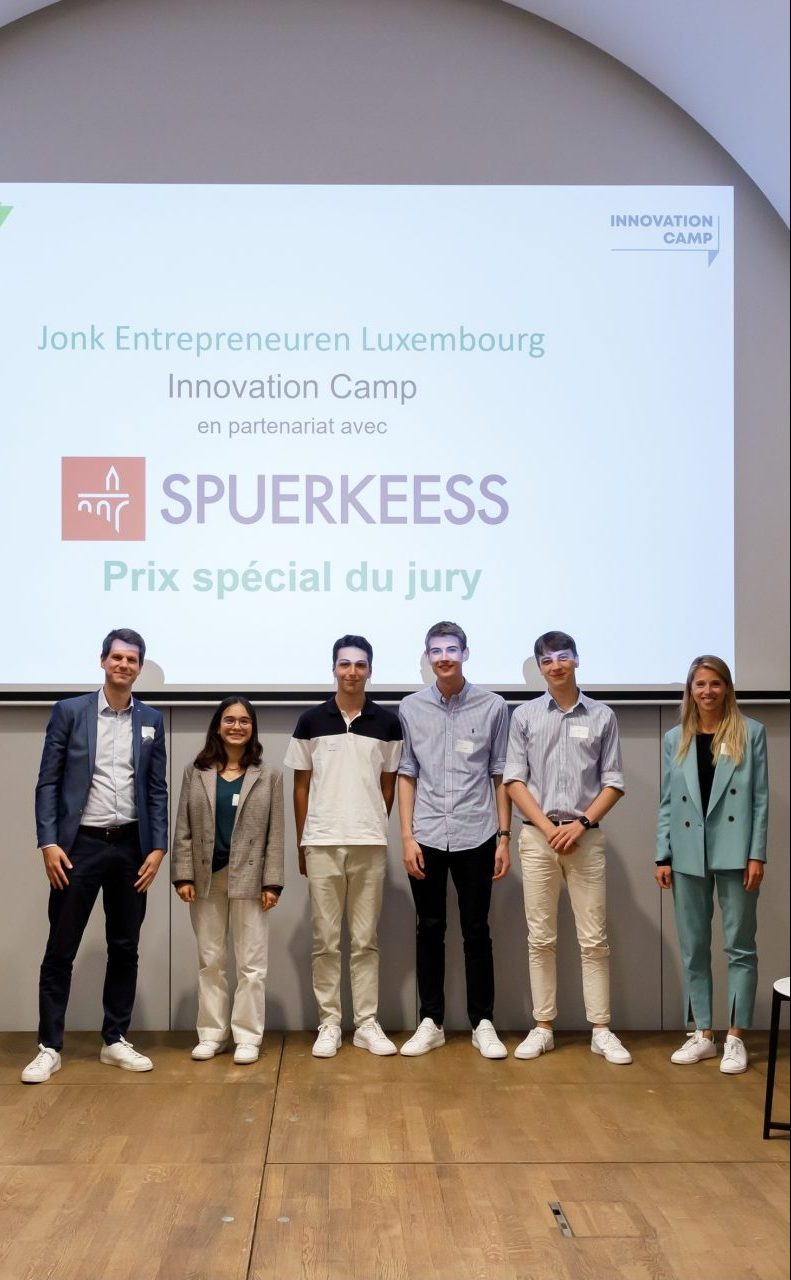 Coup de coeur
In addition to the three prizes, the jury also awarded a Coup de Coeur, which went to the $uper Banking team, consisting of Tim Asselborn (Maacher Lycée), Philipp Bost (Lycée Robert Schuman), Caroline van Moorsel (Lycée de Garçons de Luxembourg) and Alessio Calisti Thill (Lycée Aline Mayrisch). Their engaging and humorous presentation amazed the jury.
Find all the pictures in our gallery.